A new mobilization against the vaccine obligation and the establishment of the health pass was held on Saturday in the streets of Marigot at the call of the members of SXM Resistance. The firefighters have led the way.
Far from the crowd of the first demonstration which had mobilized on July 24, 2021 more than 600 people, some 350 demonstrators took part on Saturday August 14th in the second mobilization against the health pass and the vaccination obligation.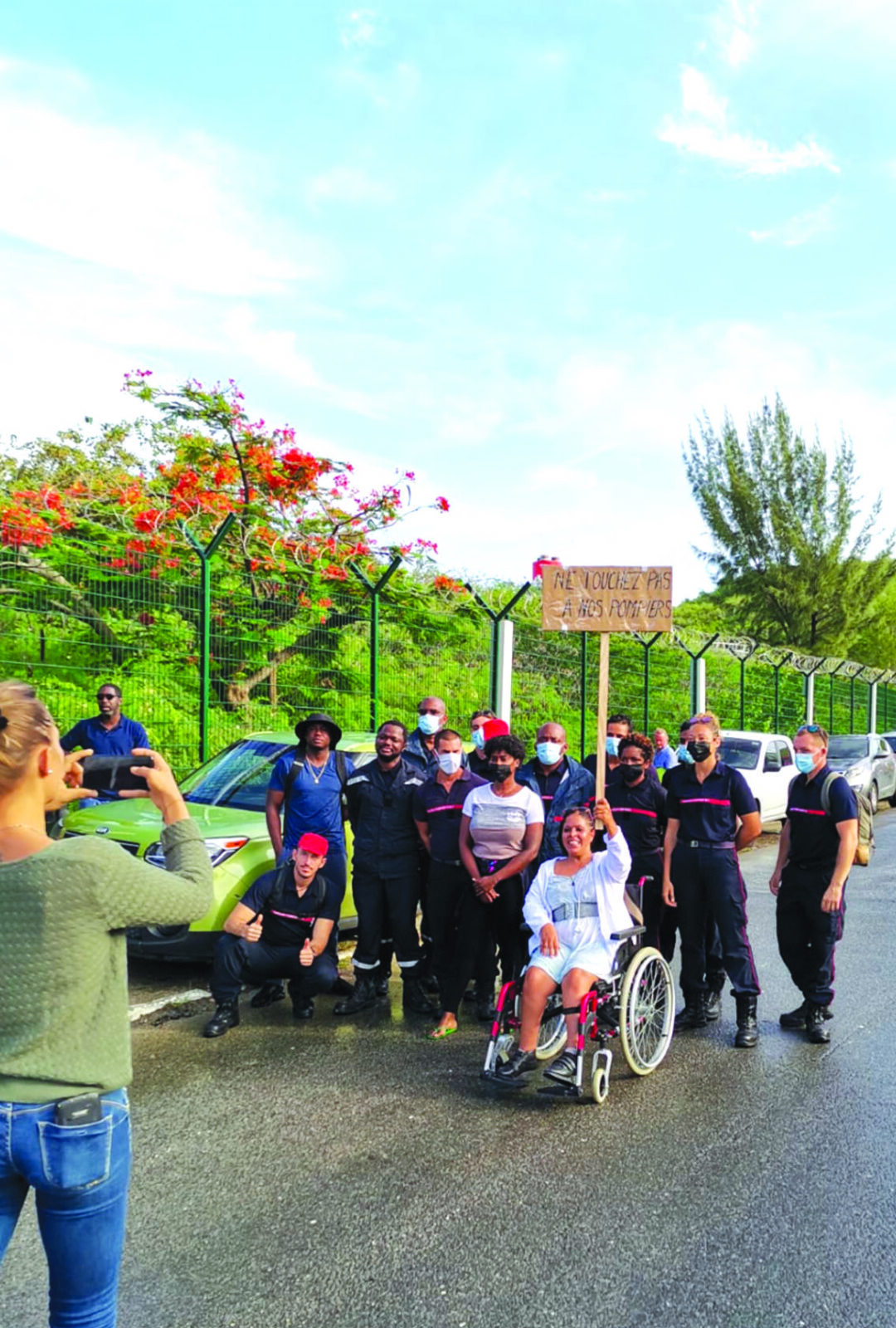 A march which took place in peace, marked by the presence of 10 firefighters in uniform from the Departmental Fire and Rescue Service of Saint-Martin. The organization wished to thank all those present at the event "against compulsory vaccination and the health pass" but also "for the freedom of choice". The organizer of this meeting, Jean-Barry Hodge, asked the prefecture on behalf of SXM Resistance to "participate in the next discussion meetings to be held with the various local entities concerning the implementation of the health pass on the island of Saint Martin ". "Our request has been accepted," said the organizer of the event in a note sent to the press. As a reminder, the health pass is already in force in the health establishments of the territory, in particular in the hospitals of Saint-Barthélemy, Saint-Martin and the Bethany Home retirement home in order to avoid any risk of contamination. . People wishing to visit these structures must present one of the following documents:
• their full vaccination status,
• or the result of a negative test (antigen less than 48 hours or PCR less than 72 hours)
• or a certificate of recovery from covid-19 dating at least 15 days after recovery and a maximum of 6 months.
"The documents mentioned above must be presented, except in emergency situations and except for access to vaccination" specifies the Prefecture.
2,951 total views, 8 views today