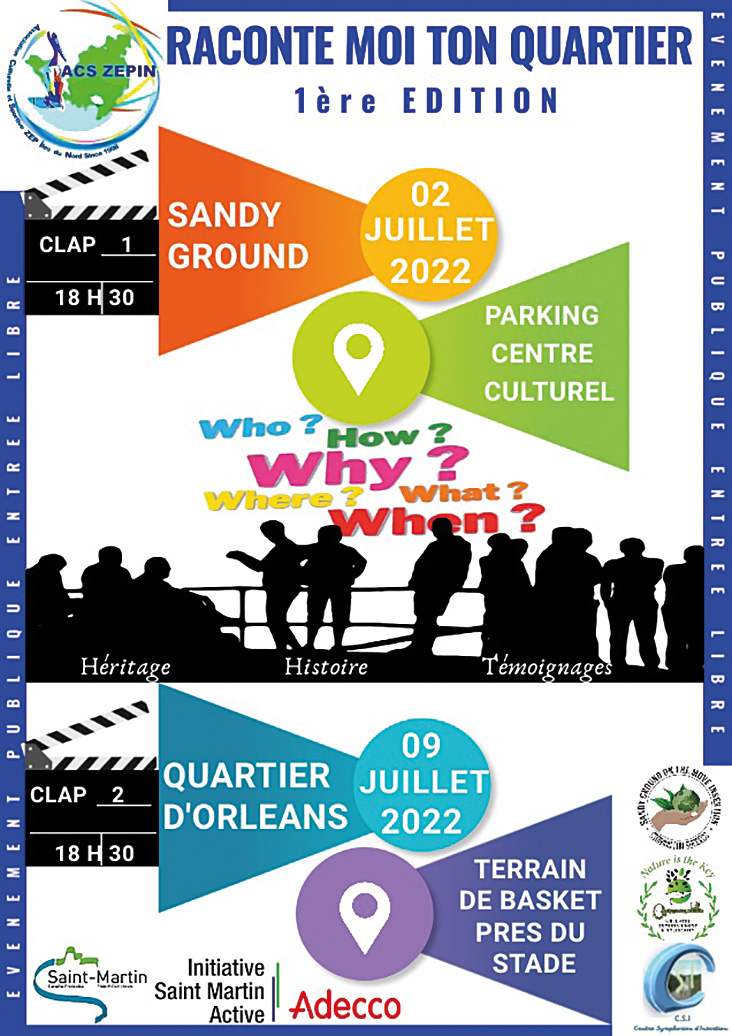 The ACS ZEPIN (Association Culturelle et Sportive Zone d'Education Prioritaire des Îles du Nord) has been present on Saint-Martin since its creation in 1998.
In addition to parent forums or guided cultural hikes through the landscapes of the island, games and artistic and sporting activities among others, on July 2 and 9, the association is offering an event entitled: "Tell me about your neighborhood" on two QPV (Political District of the City): Sandy-Ground and Quartier d'Orléans.
It is a question of making the inhabitants of the island discover the particularities and the history of these districts before by intergenerational testimonies, the oldest telling to the youngest the artistic, cultural, educational practices to show the richness of these villages and to create interest and vocations among young people. To do this, ACS ZEPIN has surrounded itself with recognized and local associations, creating a partnership with Sandy-Ground On the Move, Nature is The Key and the Center Symphorien d'Insertion. See you at 17:30 p.m. for games of yesteryear activities for young and old before the testimonials from 18:30 p.m. to 20:30 p.m. in the parking lot of the old Sandy-Ground MJC on Saturday July 2. Then, on Saturday July 9 at the same times on the basketball court in Quartier d'Orléans. You too, inhabitant of these places who read this article, you wish to testify? You are welcome !
This is a free event open to all!
More information on 06 90 36 96 20
772 total views, 9 views today