A prize-giving ceremony was organized at the LEGT Robert Weinum, on Thursday June 23, to reward some sixty winners of various competitions that took place during the week of the Languages ​​and Cultures Festival.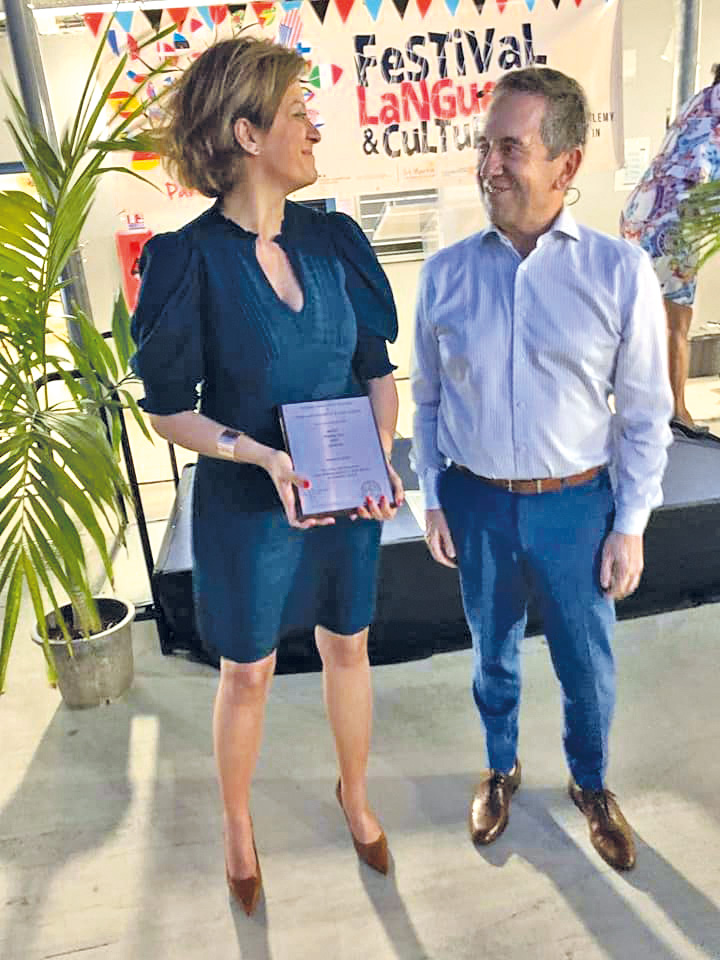 In the presence of the vice-rector of Saint-Barthélemy and Saint-Martin, the national education inspector in charge of the northern islands constituency, the director of Solidarité Laïque, heads of establishments, directors School teachers, representatives of USEP and UNSS, teachers, parents, the performances of the winners were acclaimed for the excellence of their productions.
The Louis Fleming trophies (sport, citizenship and eloquence), Sonia Fleming (poetry written in French on the theme of the grandmother from the study of the poem "Grand-father, tell me..." by the author) , Léon Noel (poetry in English on the theme of marine fauna based on a study of the author's work on the territory's fauna and flora), Dania Amacin (poetry in Creole on the theme of filial love in college and sentimental love in high schools), Patricia and Jules Choisy (reading of a text in French, unknown by the students based on predetermined criteria), were all in the effigy of these illustrious characters of the territory . These precious sesames were delivered from their hands to the applause of an amazed public when listening to or discovering the creations or prowess of students from elementary to high school and middle school.
To conclude this remarkable ceremony, the vice-rector presented a plaque of thanks to Yasmine Sadji before being surprised in turn by the three poets who paid tribute to him in French, English and Creole before his retirement.
Congratulations to the lucky winners!
754 total views, 4 views today