It is a symbolic bar that has just been crossed in Sint Maarten. The thousandth dose of vaccine was administered last Monday to a retiree whose example is to be followed.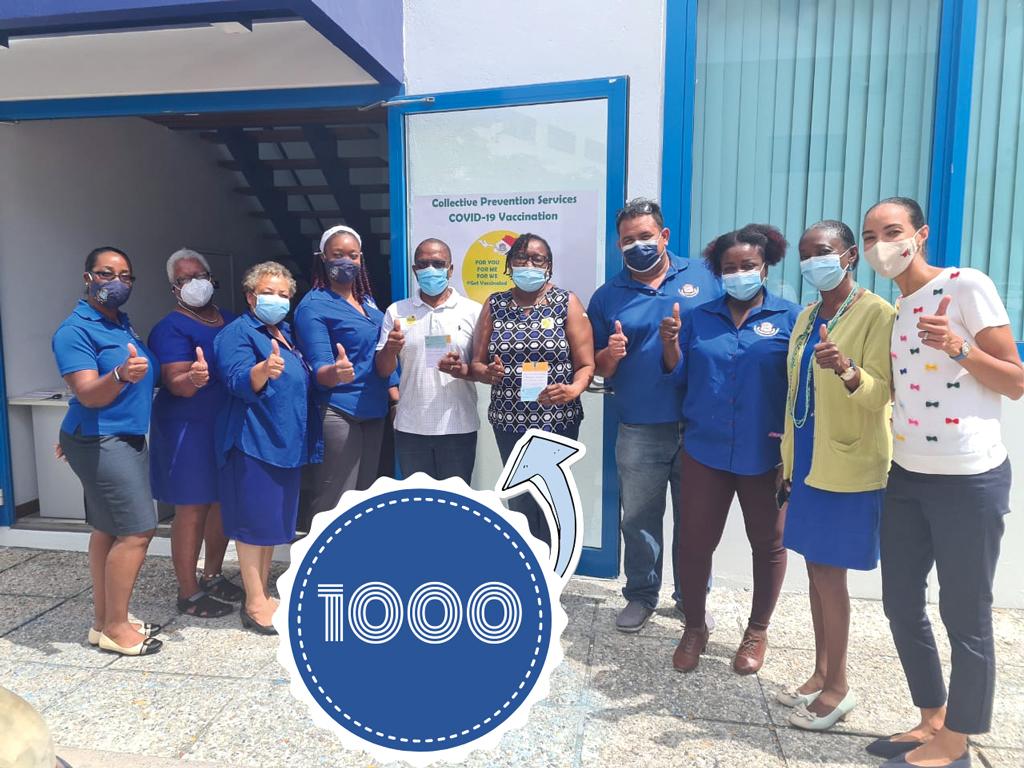 On Monday March 1, the 1000th vaccine was therefore administered in the offices of the Collective Prevention Service (CPS) of the Ministry of Public Health. The number has been increased to more than 900 vaccinations carried out jointly by the Sint Maarten Medical Center (SMMC) and the White and Yellow Cross Care Foundation (WYCCF) since last week.
The SCP is currently vaccinating the second risk group, made up of people aged 60 and over. The total number of registrations is gradually increasing and crossed the 5000 mark at the start of the week.
However, the number of registered people aged 60 and over is still low, which is regrettable.
The health authorities strongly encourage people belonging to this at-risk group to register as soon as possible.
The Pfizer / BioNTech vaccine has also been shown to be effective against the British strain of COVID-19, which is known to have already been detected on the island. This variant caused a sudden increase in the peak of active cases and hospitalizations, especially in Aruba.
The Immunization Management Team (VMT) therefore encourages everyone (especially those aged 60 and over) to register for the vaccine. You can send an e-mail to the CPS: vaccination@sintmaartengov.org
The online registration form is also available in Spanish and Creole and can be viewed via the following link: https://forms.sintmaartengov.org/form.aspx?v=OGtn05kNmb.
For the paper-based "Covid-19 Vaccine Registration Form", it can be picked up at several locations: at the CPS offices at the Vineyard Office Park Building, at the Division of Labor Affairs Public Service Center in Simpson Bay, in doctor's offices, government administration building and some pharmacies. _AF
1,956 total views, 4 views today