This morning around 9:50 am a mini-bus overturned a woman who was crossing the low town street at the gates of Saint-Martin.
The gendarmerie, which was carrying out checks at the Bellevue roundabout, immediately intervened to help him and other people present at the scene.
The victim, conscious, remained lying down for several minutes before the arrival of the firefighters.
She had taken the protected passage when the driver of the mini-bus who obviously did not see her or was distracted, hit her violently.
More information to follow…
Circulation returned to normal after the victim was evacuated to hospital.
Let's all be careful behind the wheel and when we walk. We are never safe from the inattention of others...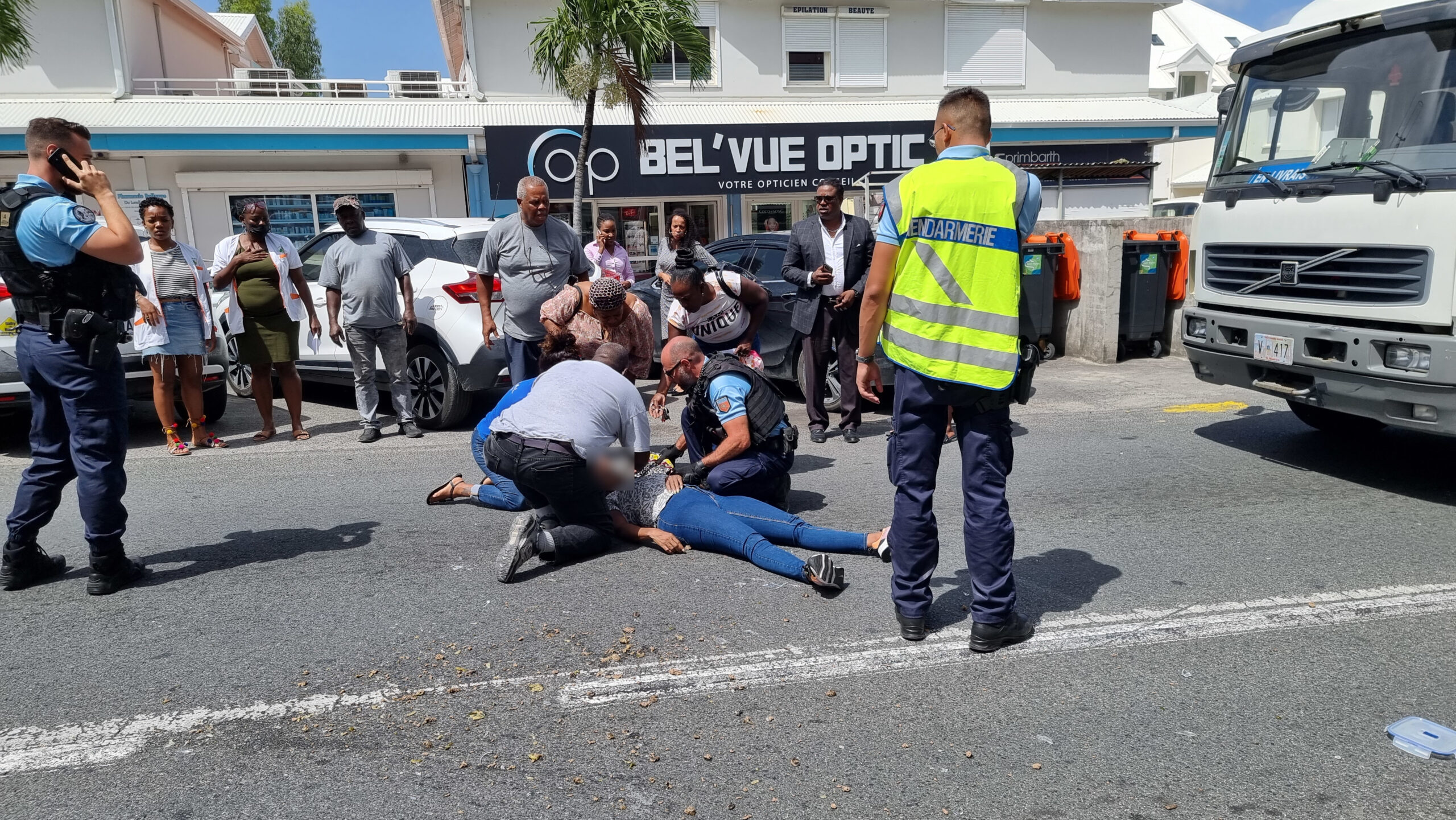 5,686 total views