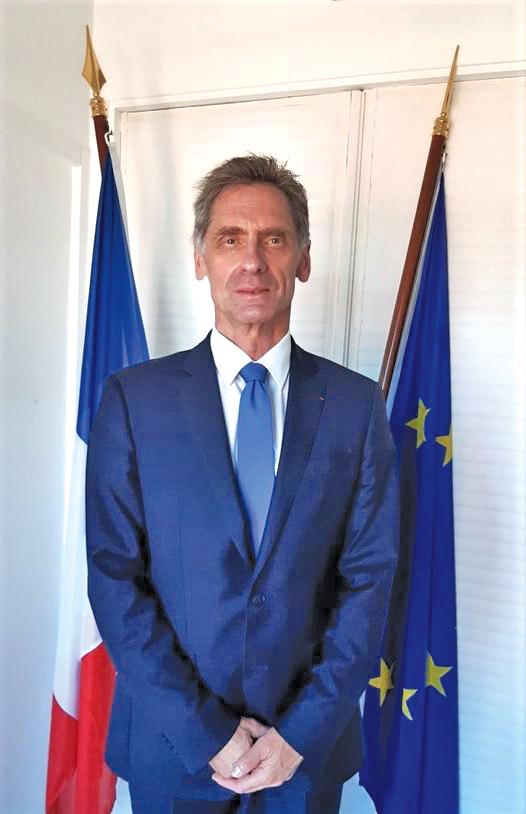 Coming from a promotion of the combined arms school of Saint-Cyr Coëtquidan, the Prefect, Serge Gouteyron holds a DEUG in history and a DEUG in English. Head of battalion in the infantry, he joined the prefectural body in 1994 and successively held the functions of Director of the Cabinet of the Prefect of Savoy, Deputy Prefect of Châtre and Secretary General of the Prefect of Lozère from 1998 to 2000.
Between 2000 and 2003, the prefect Gouteyron carried out a mobility in administration as director general of the departmental services of Ain, and held the position of project manager with the prefect of Haute Savoie and responsible for the security of the summit of G8 in Evian. From 2003 to 2007, Serge Gouteyron was sub-prefect of Compiègne, Montbéliard for 3 years and secretary general of the prefecture of Seine-et-Marne from 2010 to 2014.
Until then sub-prefect of Aix-en-Provence, Serge Gouteyron was appointed by decree dated November 25, 2020, delegated prefect to the representative of the State in the communities of Saint-Barthélemy and Saint-Martin.
1,852 total views, 11 views today