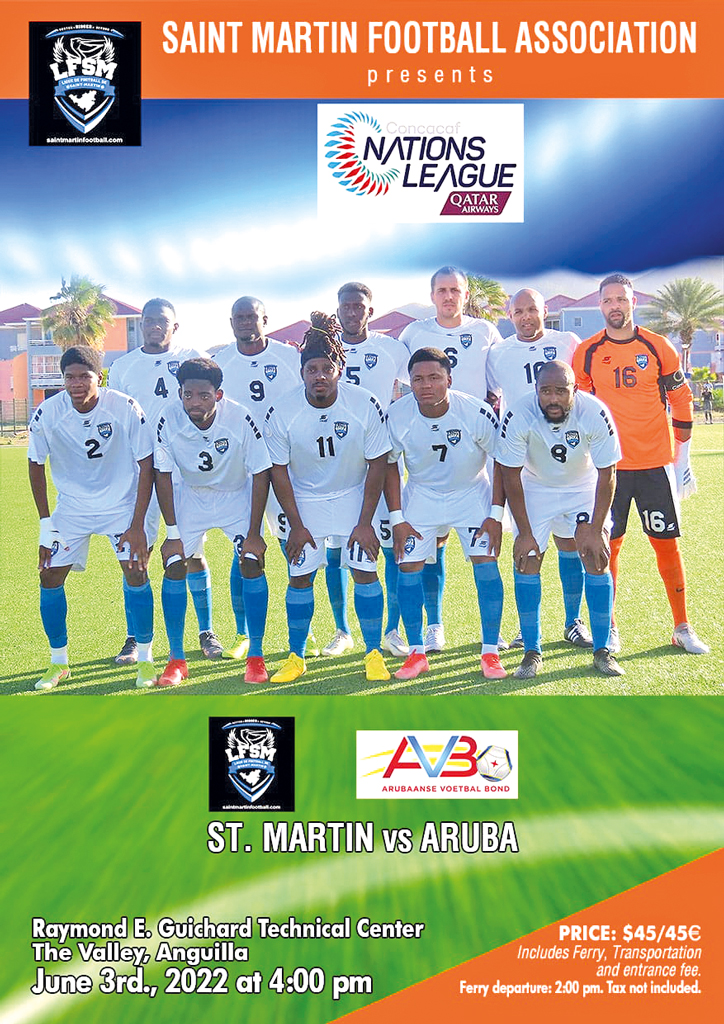 The Senior selection of Saint-Martin is entering the Nations League CONCACAF zone, with its first match of the competition against Aruba which will take place on Friday June 1 at the Raymond E Guichard stadium in Anguilla. The match kicks off at 3 p.m.!
A trip to the neighboring island is organized by the Saint-Martin Football League to encourage the selection of Stéphane Auvray.
You can now buy your tickets at the League Office 34 Rue de la Liberté in Marigot during the usual opening hours (9am-12pm and 30-14pm).
• $10 for a single entry
• $45 for a single entry + Round trip St Martin /Anguilla
The departure of the boat is scheduled for Friday, June 3 at 14:30 p.m. at the Marigot ferry terminal.
As a reminder, the selection of Saint-Martin won two to zero last March against the Bahamas for its last preparation match thanks to goals signed Danilo Cocks and Yannick Bellechasse. We sign in advance for the same result against Aruba!_AF
838 total views, 3 views today