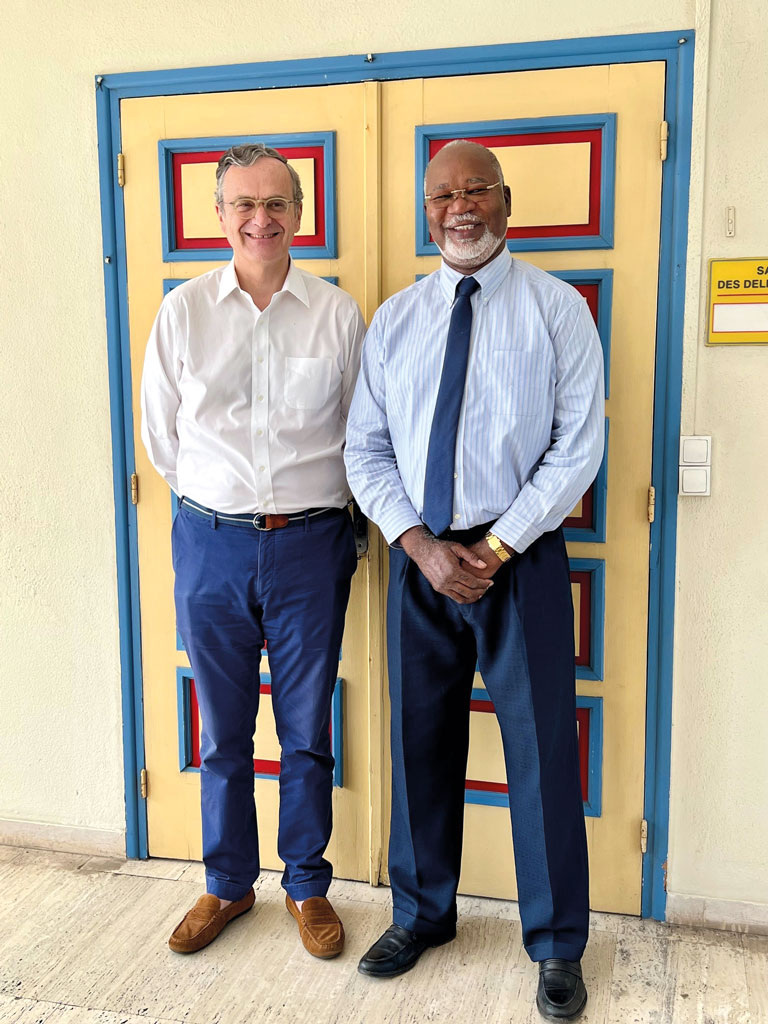 President Louis Mussington welcomed Roch-Olivier Maistre, President of the French Public Authority for the Regulation of Audiovisual and Digital Communication (ARCOM), currently on a visit to the West Indies.
While traveling in our territories, Roch-Olivier Maistre was accompanied by the secretary general of Arcom Antilles, François-Xavier Meslon and Boris Odry, director of the radio and digital audio department.
The subjects relating to development and control in the community and commercial radio and digital sectors are numerous.
The operation of local radio and regional television was discussed during the discussion so as to allow Saint-Martin and its inhabitants to benefit from the continuity and neutrality of information through the local audiovisual media.
President Louis Mussington and his team are committed to supporting access to culture and the promotion of Saint-Martin's heritage, particularly through our media.
As a reminder, ARCOM results from the merger, on 1er January 2022, the Superior Audiovisual Council (CSA) and the High Authority for the dissemination of works and the protection of rights on the Internet. His area of ​​work concerns television channels, radio stations, the Internet, and the regulation of mass media.
2,912 total views, 3 views today