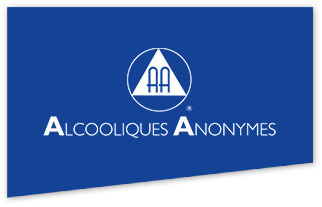 Since their founding in 1935 in the United States and their arrival in France in 1960, Alcoholics Anonymous has been an independent movement of people who share their experience, their strength and their hope with each other in order to solve their common problem and help other alcoholics to recover, in complete anonymity.
The primary purpose of AA is to help alcoholics achieve and maintain sobriety. Alcoholism is a disease characterized by a strong and compulsive desire to drink alcohol to the detriment of all other considerations. An emotional and psychological pathology as much as a physical one, alcohol dependence harms health, work capacity and relational and social behavior. Alcohol consumption is a major public health issue in France, where it is the cause of 49.000 deaths per year. Globally, alcohol is considered the third leading risk factor for morbidity. Open since July 2022 in the premises of the AIDES association at Concordia, the Saint-Martin AA branch welcomes people with an addiction to alcohol or any other substance.
The denomination should therefore not stop those who suffer from an addiction other than alcoholism. The meetings, which take place every Saturday from 17 p.m. to 18 p.m. in French, are free, regardless of age, origin, sexual identity, beliefs, religion or not. Only the meeting of each first Saturday of the month is open, therefore accessible to those interested in the AA recovery program as well as to non-alcoholics concerned by the subject, the other Saturdays are reserved for dependent people. Anyone wishing to fight against their addiction and begin the healing process is welcome, with great kindness and without obligation of commitment. Sometimes all it takes is a small step towards others to get out of the destructive spiral of addiction. If talking about it is the first step to freeing oneself from it, AA meetings provide the essential environment to do so: tolerant and reassuring. _Vx
Saint-Martin Marigot Gratitude in action
Association HELP
Rue de Spring, Marigot 97150, Saint Martin
In front of the white gate of 37, take the small dead end on the right. White door on the right next to the digicode.
4,487 total views, 23 views today