As part of the action "School remobilization and social inclusion of school dropouts" carried out by the Educational Success Program, the Road Safety association SXM organized two weeks of training during the carnival holidays last February.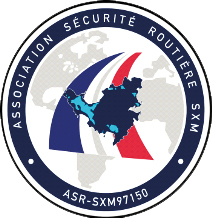 The clear objective of this support is to restore confidence in the secondary school student benefiting from this system and to put him back on the way to school, so that he can pass his end-of-year exam.
Thus, fourteen middle school students from the Mont des Accords college voluntarily participated in this scheme. These students had the opportunity during these two weeks, to follow refresher courses in French, as well as learning verbal and physical communication preparing them for the college certificate.
A citizen course has been set up with the themes: rights and duties of the citizen, the fight against discrimination and the fight against violence against women, which will allow them to become aware of their status as French citizens in Saint-Martin.
The history of Saint-Martin being an essential element of personal reconstruction, the college students were able to benefit from the intervention of a local historian, Christophe Henock.
Gaining self-confidence also involves physical commitment, so the trainees were able to benefit from several hours of training in combat sports. The Brazilian Jujitsu martial art was chosen for these values ​​of respect and defense of oneself or others.
Road safety training was not left out, the college students were made aware of the dangers of the road and brilliantly obtained their AM license (motorcyclist apprentice) allowing them to drive a 50cm3 scooter, completely legally thanks to the partner driving school, Driving School MUNIER.
Finally, help with parenthood came to complete this system, several parents were received and were able to discuss with the team of the ASR SXM on the difficulties encountered daily with their child.
"This support began in November and continues throughout the school year, thus allowing better success for the students involved in the PRE system", specifies Lucile Maaroufi, coordinator Priority Education and Educational Success Project (PRE ).
3,906 total views, 3 views today