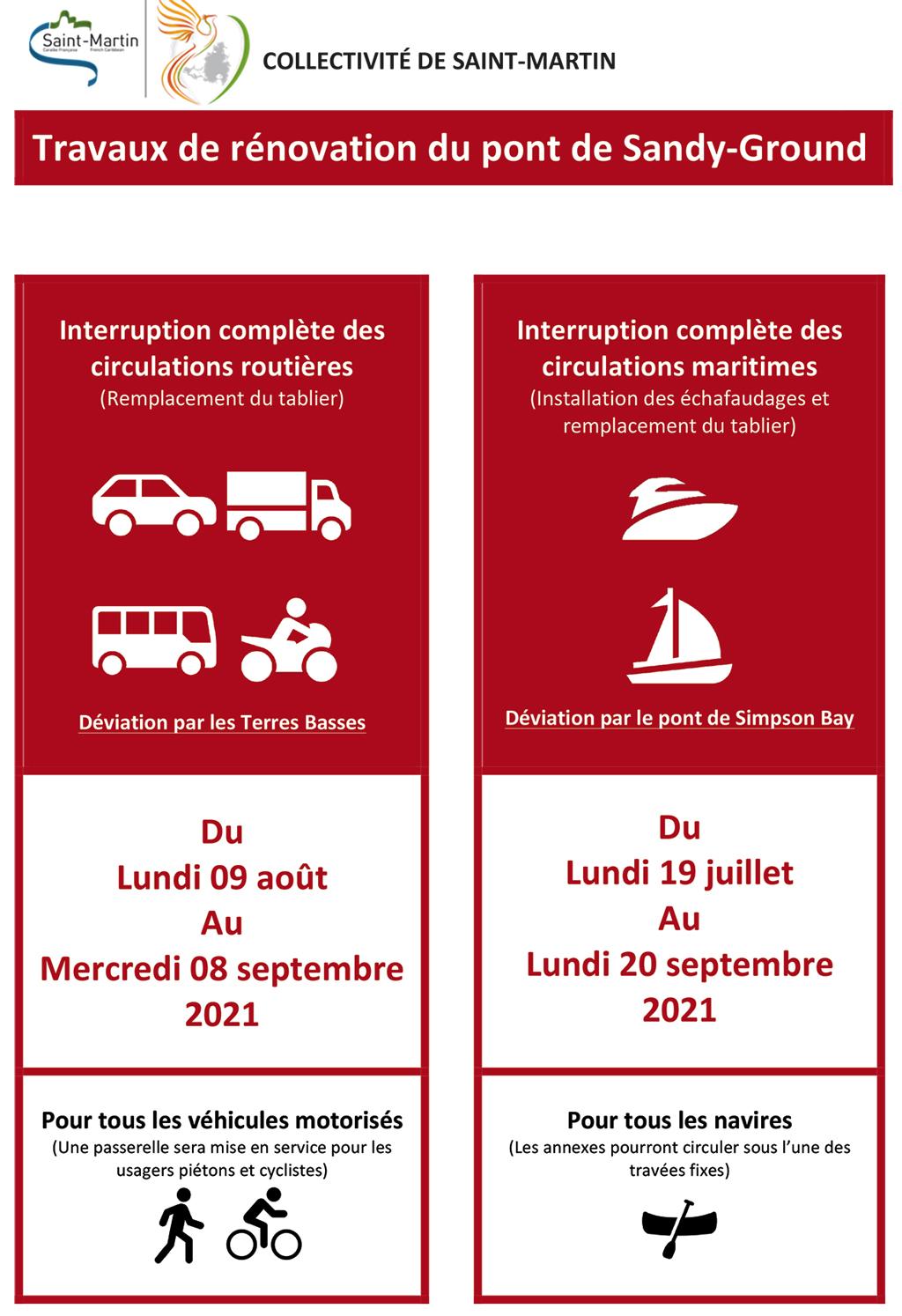 The Community will be able to ensure the last two liftings of the bridge on Thursday July 22 at 9 a.m. and Friday July 23 at 17 p.m.
Maritime traffic will then be closed until mid-September.
Road traffic via the Sandy-Ground Bridge will be maintained until August 9. It will then be closed from August 9 to September 8, 2021 for the change of the bridge deck.
A pedestrian and cyclist bridge will be installed during the period when the bridge is closed to road traffic.
The gendarmerie and firefighters will set up factions on Nettle Bay from August 9 to September 8 so as to be able to respond to any emergencies.
2,136 total views, 5 views today