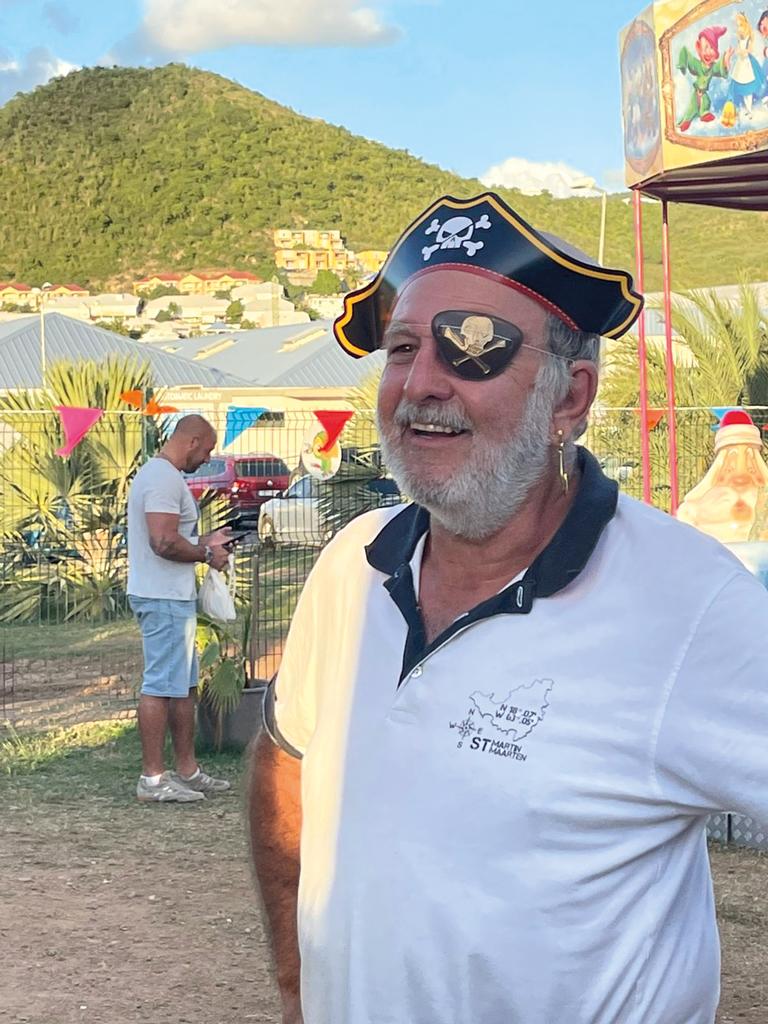 It took more than two years for Thierry Corsi to finally realize his plan to open an amusement park on the island of Saint Martin, and it was not the many pitfalls that stopped this great child, determined to provide to Saint Martin's youth a play structure which was, until now, absent from the panel of outdoor activities.
Failing to find a sufficiently large site, Thierry had to revise his ambitions downwards but the current Pirates Park, which recently opened behind McDonald's in Marigot, does not deserve it, quite the contrary. You just need to see the first rides for the magic to work. Funded by Initiative Saint Martin to the tune of € 25.000, the Caisse d'Épargne with € 50.000 and Thierry himself with his own savings, the park extends over 500m2 offering children the opportunity to try professional trampolines, the most gifted of which will show beautiful pirouettes. An amusement park wouldn't be a real park without the carousel nod to the world of Disney, whose colors and characters amaze kids while adults lose themselves in their own childhood memories. The magic does not stop there and the attractions follow one another with the legendary 80m bouncy castle2 and of course, the pirate ship whose sensations trigger as many cries as they laugh from the children. The theme of the park was meant to be obvious, pirate stories have always fascinated young and old alike, and there are plenty of them in the West Indies. Also present on the site of the Pirates Park, the Food Truck "La Taverne" to restore energy to all these little people, with pancakes, waffles and cotton candy. An ice cream machine will be added to the sweets already offered as soon as the electric power allows it. To end your visit to this fun and unique park, the wooden shed which has been designed to organize the prettiest birthday parties. Proof of this is the growing number of requests that will keep the Parc Pirates team busy in the coming weeks. _VX
• Opening hours:
Every day from 16h to 20h
Open Wednesday at 14 p.m., Saturday at 10 a.m.
Nocturnes until 22 p.m. on Fridays and Saturdays
• Price:
€ 2,5 / $ 3 per merry-go-round
€ 4 / $ 5 for the trampoline
• Info: 0690 22 02 10
10,230 total views