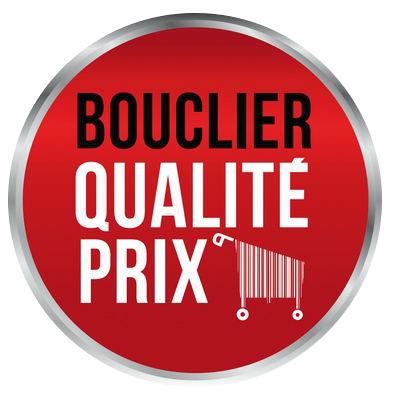 97 euros maximum, this is the maximum price of the typical basket known as the housewife including 57 products at Super U in Saint-Martin since Friday, day of the signing of agreement between Super U and the prefecture.
The products in this basket are identified by a "Quality Price Shield" sticker (BQP) on the shelves of both stores. "The price-quality shield is a device for combating the high cost of living in overseas territories, making it possible to guarantee a quality / price ratio on a list of consumer products. It is established on the basis of a price moderation agreement between the State and the distributors, "explains Prefect Sylvie Feucher.
Created in 2012 by the Lurel law, the system consists of selecting a series of essential products and fixing their price. During a given period, the distributor undertakes to maintain this same price for the entire basket.
The basket is divided into three categories of products: food; hygiene, maintenance and equipment of the house; infantile. The ceiling price of each of these three "sub-baskets" is respectively 53, 24 and 20 euros, for a total of 97 euros.
In accordance with the law, it is the price of the entire basket or sub-basket that must not move for one year, the price of an item may vary. Compliance with the commitment is monitored by the Competition and Fraud Department.
To date, only Super U has signed the agreement. "We are going to see how we can adopt the device for smaller surfaces," says Mickaël Doré, the secretary general of the prefecture. For example in Guadeloupe, there are three kinds of baskets depending on the size of the surfaces. (soualigapost.com)
4,228 total views, 3 views today