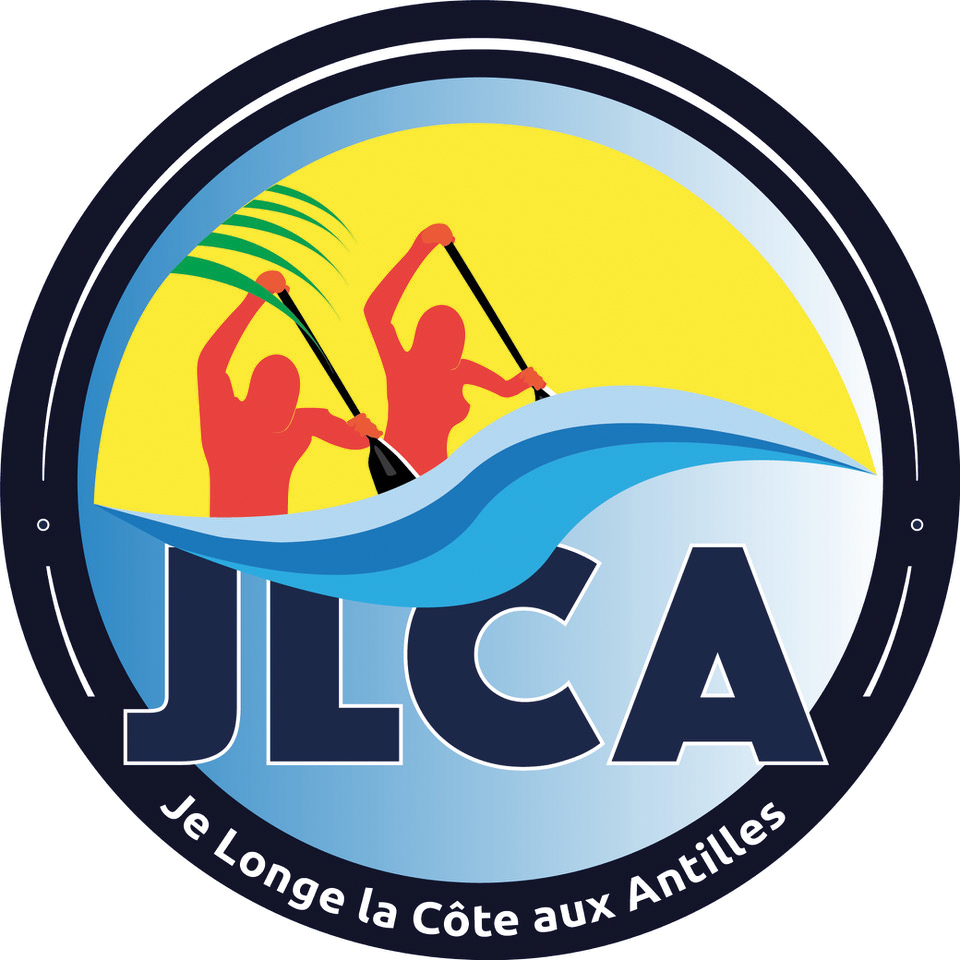 Cutting through the sea and walking in single file with water up to their waists, longe-coast enthusiasts draw curious eyes to the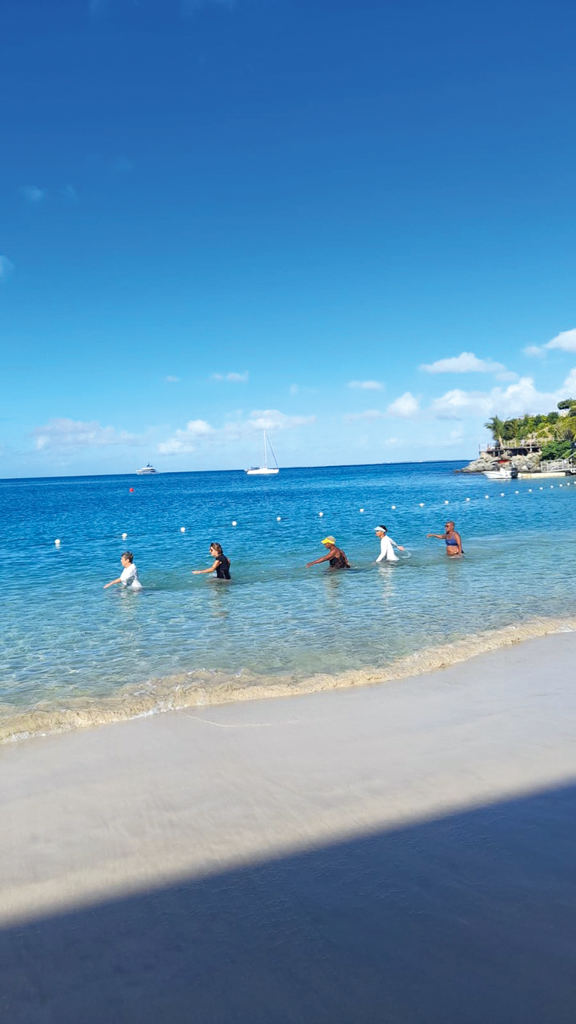 beaches of Saint-Martin.
This aquatic walking discipline with utensils was invented by Thomas Wallyn in 2006 in the north of France. This rowing club trainer in Dunkirk imagined the long coast as a training supplement for rowers by finding a gentle bodybuilding method that can rebalance the muscles of athletes. Armed with a double paddle which acted as an outrigger, Thomas tested and refined his technique according to the currents until September 15, 2006 when the longe-ôte was officially born. The principle of the longe-coast therefore consists of walking at sea in water up to the diaphragm, leaning slightly forward, helped by a paddle as a driving and supporting element. Since then, this aquatic step has evolved, offering, for example, several utensils positioned on the hands to facilitate the sequence of leg movements in complete immersion, such as pads, adapted paddles or longe-ups.
The practice has received a very strong enthusiasm over the years, the testimonies have multiplied on the physical and psychological benefits for those who devote themselves to a regular practice of the longe-côte. In addition to the general feeling of lightness, the longe-côte offers intense muscular work but without aggressiveness thanks to the aquatic environment which erases the articular constraints, a complete muscular reinforcement whether it is the legs, the glutes, the abdominals, the muscles of the bust, arms and shoulders. The practice is also beneficial for arterial and venous circulation, in fact, the water pressure all around the body allows better oxygenation of the muscles. The balance being somewhat disturbed by the waves and currents, the lunge helps to better coordinate and stimulate motor and sensory brain activity. This particular environment has a real impact on the mind, the sound of the water, the floating effect, the landscape, everything comes together to take a dose of natural anti-stress. Especially when it's on one of the idyllic beaches here...
The longe-côte arrived in Saint-Martin in 2020 with the JLCA Association (Je Longe la Côte aux Antilles), itself affiliated to the French Hiking Federation (FFR) on which the discipline depends. On our territory, several sites are referenced with the FFR concerning the longe-côte: Friar's Bay, Grand-Case, Anse Marcel and Orient Bay (for confirmed). The sessions take place every Sunday morning at 9:30 am on one of these sites, depending on the weather and the sea, for a maximum duration of 1h30. Warm up at the start of the session and stretch afterwards. To practice the long coast, a pair of water walking shoes is recommended. The association provides the utensils. The discovery (and well-being) session is just waiting for you... _Vx
Info: Sarah – 06 90 56 74 75
6,055 total views, 10 views today