From May 3 to 6, the Tourist Office took part in the International Luxury Travel Market (ILTM) in Brazil in the city of Sāo Paulo, an essential exclusive show for the business-to-business luxury travel industry.
The lounges of the ILTM collection represent the largest concentration in the world of high-end travel professionals and thus constitute the benchmark in this high-potential niche. For the Saint-Martin Tourist Office, participating in the ILTM Latin America offers the exceptional opportunity to promote our destination to a very captive South American clientele, from countries that are increasingly emitting tourism and for which luxury is a real motivation for travel.
Saint-Martin has indeed a great interest in positioning itself on this market which is opening up again after two years of pandemic. The return of direct Panama > SXM flights operated by the Copa company from June 1, at the rate of two flights per week (Wednesday and Friday), will provide connectivity that is all the more attractive for the future of our destination, which is about to be to welcome many South American visitors.
More than 60 appointments!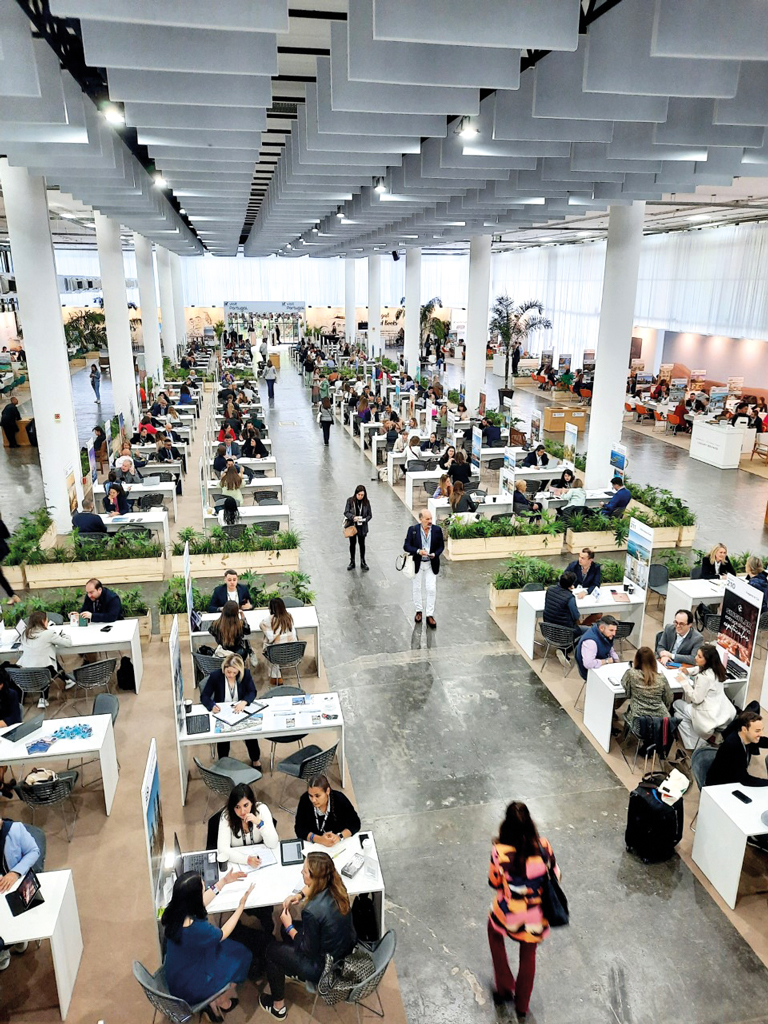 These four days in Sāo Paulo constituted a veritable marathon for the representatives of the Tourist Office, who met more than 60 professionals from the high-end tourism industry (tour operators, travel agencies, travel designers, etc.) from from Brazil, Colombia, from Argentina, Chile and Mexico. Present during the show, Sacha Bresse, in charge of communication at the Tourist Office, said: "We immediately felt a very strong enthusiasm for the destination, in fact, the majority of professionals on site have not been able to market it since 2017 after the passage of Irma, followed by the pandemic. The quality of our accommodation offer, the variety of our gastronomy and the geographical proximity thanks to the return of direct flights from Panama are all assets that have truly marked the spirits on the spot. Our interlocutors showed great interest during the presentation of the island and several discovery trips (press and business) are planned in the coming weeks. This is positive and truly promising! »
Ensuring the promotion of Saint-Martin also means deciphering the new trends that permeate this high-end clientele. For the 65 exhibitors, the ILTM show thus remains a great opportunity for networking, friendly meetings and sharing of experiences. For the 14 buyer countries in search of exclusivity and authenticity for a wealthy clientele, the event also offers significant business opportunities.
This participation was therefore essential for the Tourist Office, which is betting on this high-contribution niche market to strengthen the notoriety of our destination.
880 total views, 8 views today