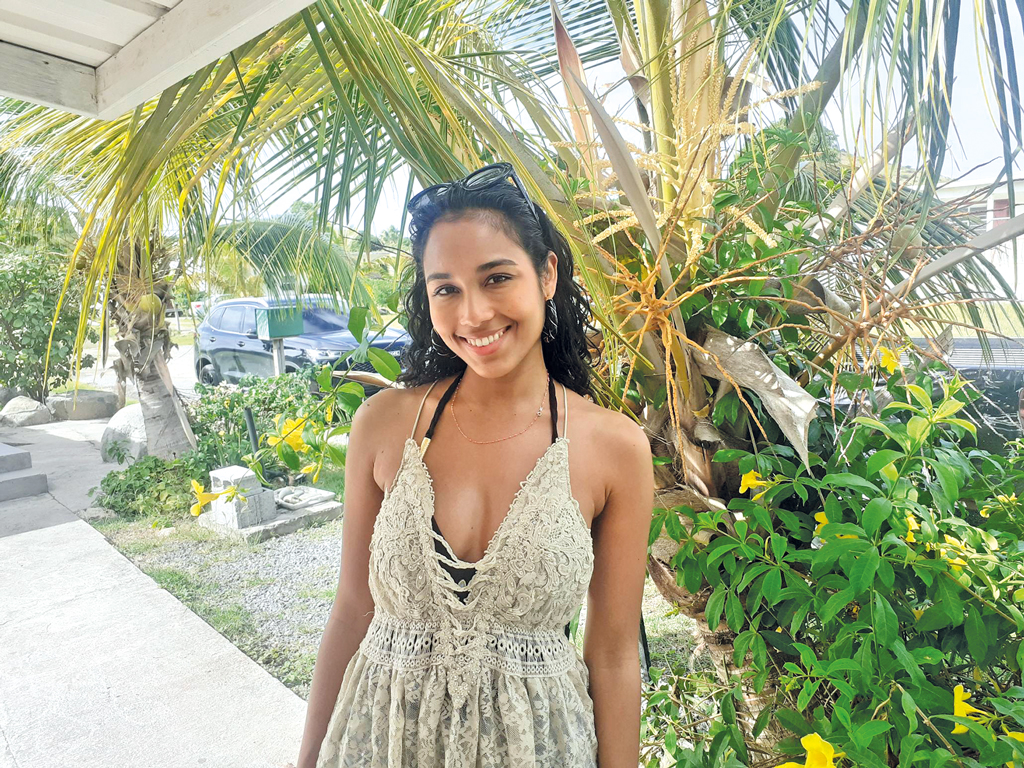 Currently cruising in the Caribbean, Clémence Botino elected Miss France 2020 made a short one-day stopover on the "Friendly Island" last Monday. The opportunity for us to meet this beauty queen at her friend, Gilbert Rousseau, at Sandy's Too.
"Saint-Martin is a destination that I really like. I have lost count of the number of times I have come here", underlines Clémence Botino. "My last visit to Saint-Martin dates back just a year ago for the integration trip of Miss France 2022. The inhabitants of Saint-Martin are very welcoming and the island deserves its slogan of "Friendly Island! »
Since her coveted title of Miss France 2020, Clémence Botino has had a busy life. Holder of a master's degree in art history at the Sorbonne, the young woman specializes in the history of Caribbean fashion and is still pursuing her studies. Bilingual after a one-year stay in Miami, piano and jazz lover, passionate about cinema, travel and fashion, the charming young woman's interests are multiple.
"Since my coronation in 2020, I have been living a waking dream", confides Clémence. "I had the chance to organize my first charity gala, I am also interested in entrepreneurship and other activities that are close to my heart. It's a construction of life made of perpetual changes that pleases me enormously. It's a great adventure that I hope will never end! » _AF
5,279 total views, 5 views today