Despite a good performance, the selection of Saint-Martin lost during its trip to Trinidad and Tobago on the mark of two to zero.
Before playing its official match counting for the 4th day of the Nations League, Concacaf zone (group C) on Thursday March 23, 2023 against Saint-Kitts-et-Nevis in Anguilla, the selection of Saint-Martin played last Sunday, a friendly against Trinidad and Tobago, at the Hasely Crawford Stadium in the capital, Port of Spain.
Well in place in the first half, Stéphane Auvray's men finally gave in in the second half, conceding two goals in the 65th minute and a second shortly before the final whistle. A meeting that will have allowed the Saint-Martin technician to learn useful lessons for the next match against Saint-Kitts-et-Nevis at the Raymond E Guishard stadium in Anguilla. "We had a good first period," said Stéphane Auvray. "I saw some interesting things, especially in possession of the ball. We still need to improve offensively. After several changes at rest, our opponent took the lead. It's normal, Trinidad and Tobago is one of the best teams in the Caribbean".
The Saint-Martin Football League will make every effort to ensure that as many supporters as possible can encourage the Saint-Martin selection during its next match in Anguilla, on March 23.
Ticketing information will be available in the coming days.
The latest results of the selection of Saint-Martin (Nations League zone Concacaf, group C)
12 2022 June:
Saint Kitts and Nevis: 1 – Saint Martin: 1
6 2022 June: Aruba: 3 – Saint Martin: 0
3 2022 June: Saint Martin: 0 – Aruba: 0
Aruba leads the standings with 4 points, ahead of Saint-Kitts and Nevis 4pts and Saint-Martin 2pts. _AF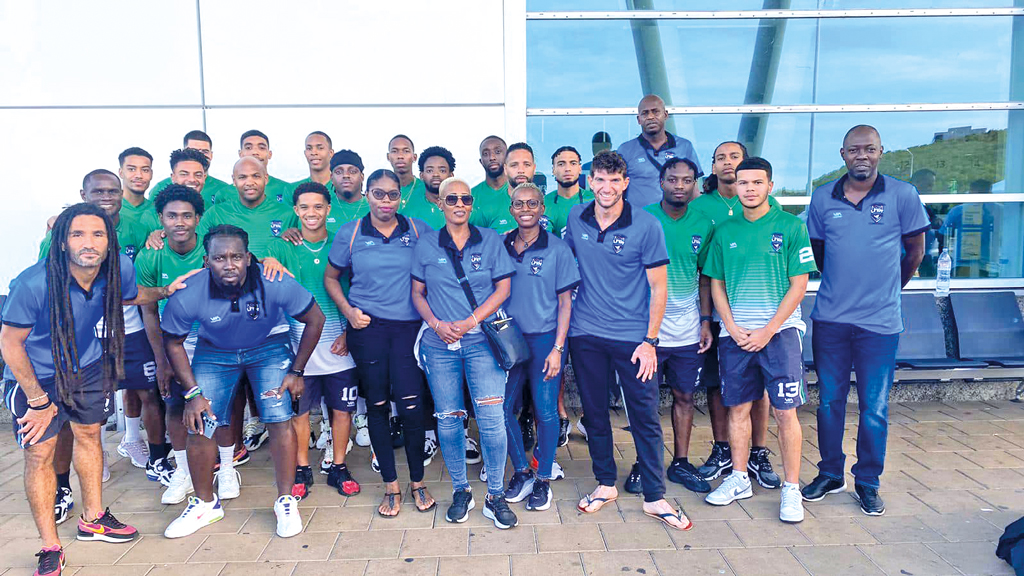 3,938 total views, 3 views today