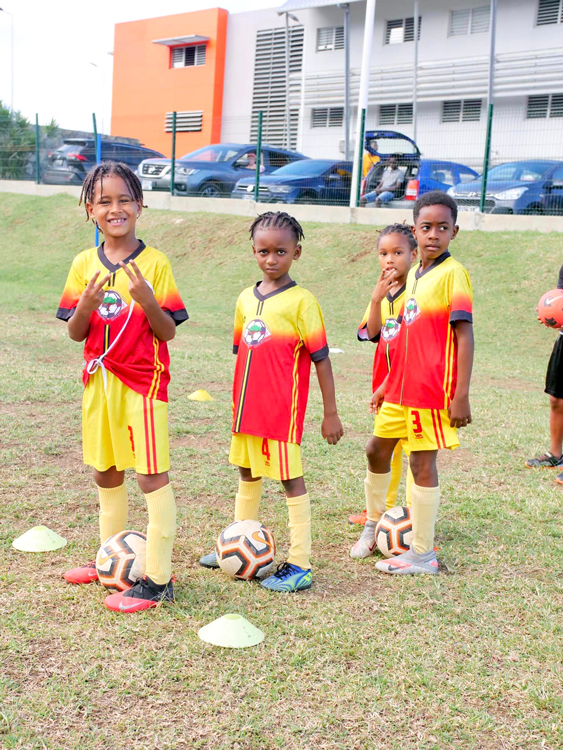 The time for recovery has come! After the traditional truce of the confectioners between the Christmas holidays and New Year's Day, the young lovers of the round ball found their way to the grounds, last Saturday, on the sports plateau. from the Cité Scolaire to the Savannah.
From the U7 and U9 categories to the U11s, more than 200 young footballers met last weekend for the 1st entertainment set organized by AS Saint-Louis Stars. From 8 o'clock in the morning, the matches followed one another to the delight of the young "footers" eager to regain contact with the ball.
The many teams present put on a great show, under the watchful eye of their respective educators, and under the encouragement of many parents and carers.
More than motivated, the children took part with a lot of fervor and enthusiasm in the many small meetings that will have enlivened this great sporting day. The good health of the next generation of Saint-Martin football is well and truly confirmed!
After the sporting effort, the young players happily shared the galette des Rois. A distraction prepared by the volunteers of the AS Saint-Louis Stars club, always ready to please the children! _AF
3,218 total views, 3 views today