If the night of New Year's Eve had already been well lit thanks to the myriad of fireworks organized all over the island, the one fired in the bay of Marigot this Sunday 1er January 2023 will have won all the votes.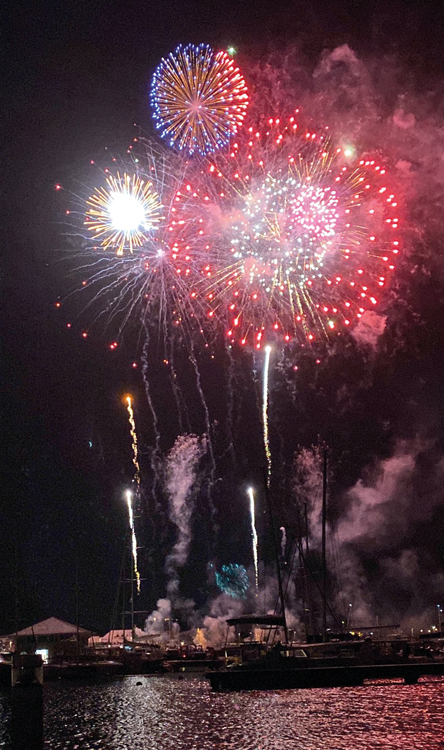 The first evening of the year will have been celebrated with dignity by the Saint-Martin population during the event prepared each year by the Collectivity in the Marigot taxi parking lot. It was already full of people when the first notes of the "Peace Concert" resounded in the heart of the capital. This theme of peace was omnipresent during the event which brought together hundreds of people in a spirit of living together typical of the territory. "No matter the skin color, origin, age or sex, we all live together and that's what makes the magic of Saint-Martin" testified one of the masters of ceremonies.
Families turned out in droves to attend performances by talented artists such as Tamillia Chance, a small star with great talent who marked The Voice Kids, Shakiya, Shantillia, not to mention the special performances of Copacabana, Funtopia, and Rhythm & Groove during the evening. Roxsy and Malaïka Maxwell whose warm voices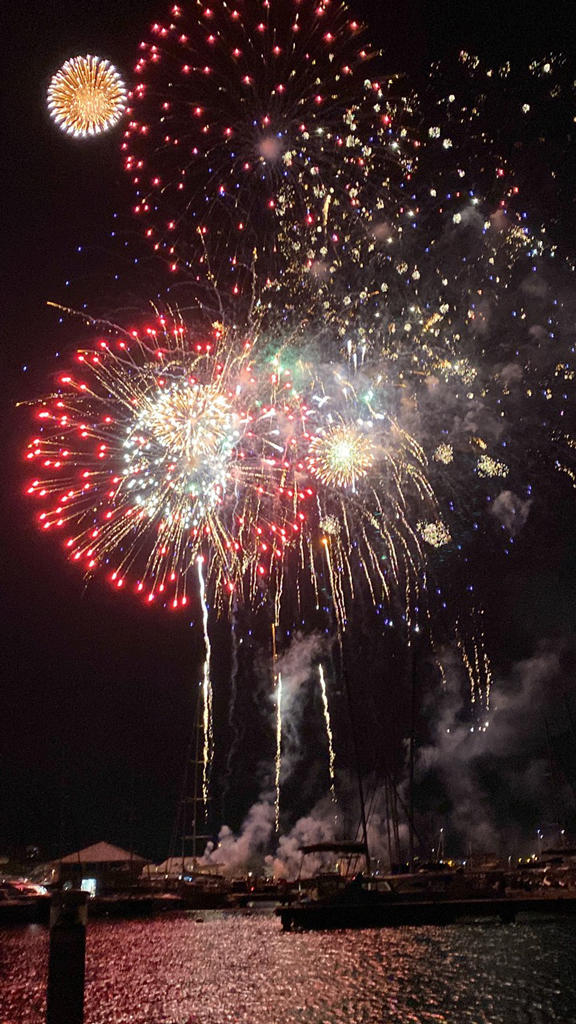 envelop you and seduce you instantly were also on hand, as were Royalty and Natisha Hanson who brought the stage back to live music after the traditional fireworks display dazzling the crowd at 21 p.m. sharp. Eight minutes of pure happiness, eight minutes during which we could only hear the explosions of lights as the pyrotechnic show was spectacular, leaving the crowd gathered on the pier and the waterfront of Marigot simply blissful. The end of this fireworks display marking the official start of the year 2023 was one of the most beautiful if we refer to the unanimous cheers in the face of the shower of smoking sparks after its closing. The concert for peace in partnership with Kalaboom Events and SXM Artists then resumed its program with the guest artists and the reinforcement of DJ Lil R, Deejay Vybz and MC Dutty Sham, all in energy and haunting dance. The children were able to fully enjoy themselves thanks to the sports activities, including the basketball hoops installed for the occasion. The most active had a blast in the bouncy castles, including one designed for the little ones.
While the children spent their energy laughing, the older ones took advantage of the "photo boot" tent to immortalize the transition to the new year. The many food and drink stalls were always full throughout this unforgettable evening where the "Happy New Year" was legion. The party was in full swing until late at night, with as much atmosphere and unifying spirit as ever. Happy and wonderful new year 2023 to all! _Vx
4,414 total views, 10 views today