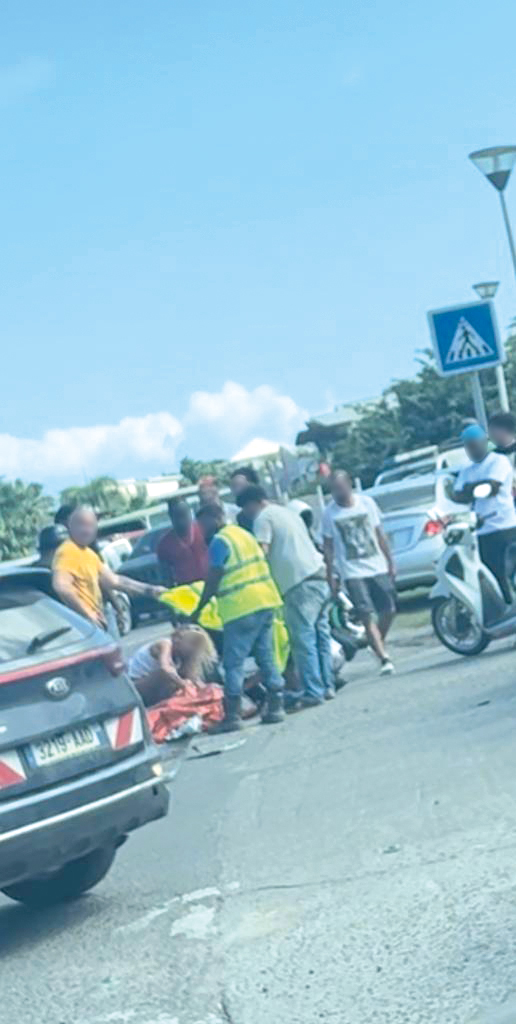 The collision between a two-wheeler and a car occurred on the RN7, at the entrance to the Hope Estate commercial area.
It is a very busy axis at this time of year: the straight line of Grand-Case which leads to Hope Estate, Cul-de-Sac, Orient Bay or even Quartier d'Orléans was the scene of a new traffic accident yesterday Tuesday, December 7 around 13:30 p.m.
The collision occurred between a car and a scooter in circumstances that the gendarmerie investigation will have to determine.
The scooter driver was taken care of by firefighters and the SMUR. In his twenties, he was transported in serious condition to the Louis-Constant Fleming hospital center. _AF
8,491 total views, 10 views today