Very early on Sunday, January 29, around 5:30 am, an extremely violent fire broke out in the District 721 nightclub located in Simpson Bay. Despite the rapid arrival of firefighters, the establishment was completely destroyed.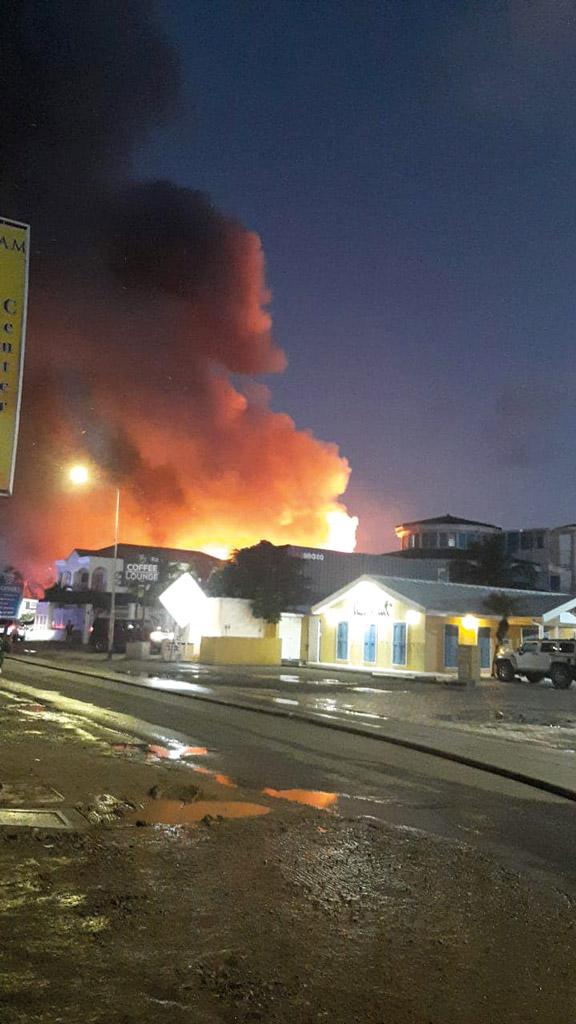 Sint Maarten firefighters were alerted at dawn this Sunday, January 29 for a fire that broke out in the District 721 nightclub. Smoke and flames quickly invaded the scene. Faced with the scale of the fire, the firefighters of Saint-Martin came to lend a hand to their colleagues from the Dutch side, as well as coast guard and fire service personnel from Juliana airport. For long hours, the soldiers of the fire will relentlessly fight the flames. "Several hours were needed to bring the fire under control and contain it," underline the Dutch authorities.
Despite the best efforts of firefighters from both parts of the island, District 721, an establishment heavily used by tourists and residents of the island was totally destroyed.
To the greatest sadness of the management who expressed themselves on social networks: "It is a tragic day! Fortunately, no injuries were reported. Thank you all for these two incredible years that we have enjoyed together.
Today is the end of something but tomorrow will be even better. We will come back stronger! »
For his part, Sint Maarten police spokesman Joe Josepha said an investigation has been opened to determine the exact cause of the fire. _AF
5,551 total views, 14 views today