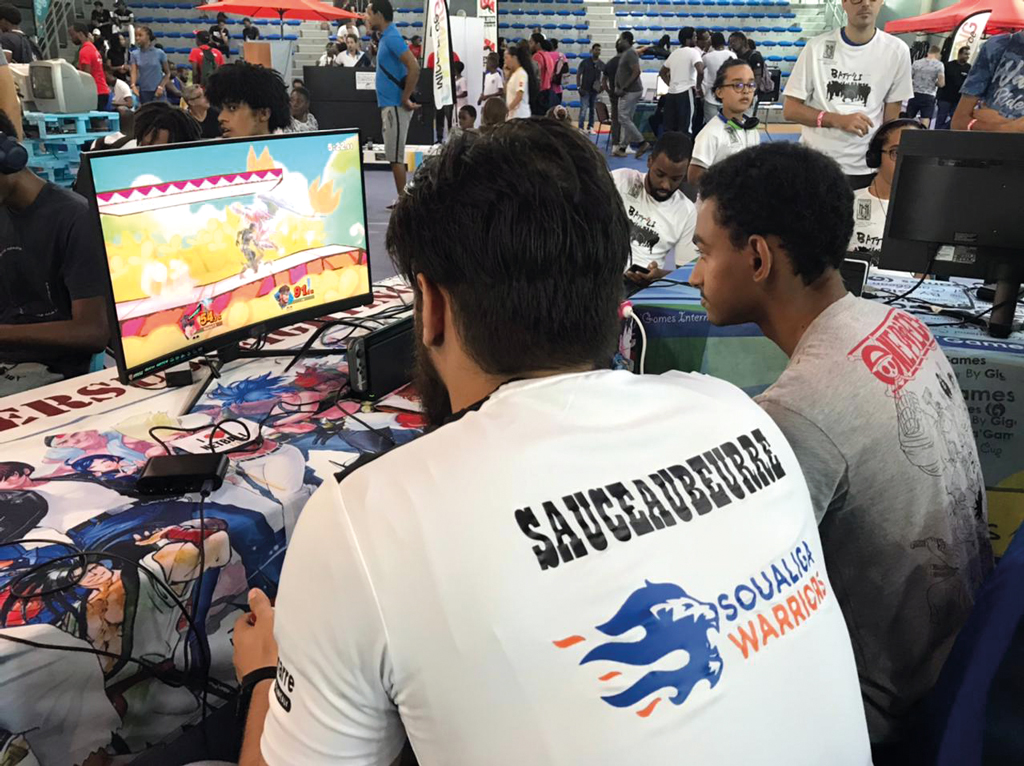 The Esport team of Saint-Martin, the Soualiga Warriors, wore the colors of the "Friendly Island" during the Caribbean Games which took place last weekend in Guadeloupe.
The players of Team Esport Soualiga Warriors returned this Tuesday, June 4 from Guadeloupe after facing the best gamers from the Caribbean and Reunion. They went to the archipelago from July 1 to 4 after the qualifying tournament organized on June 18 in Saint-Martin.
Created in 2022 by a group of pro and amateur players, SXM ESPORT aims to develop a competitive practice of video games but also to highlight the best local players while showing a responsible and healthy practice of video games.
This Team is made up of 4 players: Natson JOSEPH, Jérémy LANGLAIS, Romain SEUSSE and Miquel PACQUETTE and it has faced the best players from the Esport teams of Guadeloupe, Martinique, Puerto Rico, Saint Lucia, Antigua and even from Reunion Island. They then competed for the first place on games such as TEKKEN 7, EFOOTBALL, JUST DANCE, MARIO KART and many more.
The Guadeloupe Federation of Esports, the Gigagames has partnered with CANOC (Caribbean Association of National Olympic Committees) to organize an E-games competition at the Caribbean Games with the presence of celebrities such as the Kenyan professional player: Queen Arrowt .
For those who are wondering, Esport refers to the practice on the Internet of a video game alone or in a team using a computer or a game console.
Imitating sports structures, this brings together players, coaches and sponsors such as IT, textile or other brands. Tournaments now fill stadiums.
It has been a divisive subject since its creation in the early 2000s because professionals have had great difficulty in having their discipline recognized, even though it has recently experienced significant growth. For example, in September 2017, around thirty big names in E-Sport came together to help the victims of Hurricane Irma.
See you now on July 16 for the great SXM E-Sport Festival which will officially be the first Esport tournament in Saint-Martin! _LR
653 total views, 3 views today