As part of the France Recovery Plan, the Saint-Martin Nature Reserve Management Association (AGRNSM) implements management actions for mammals introduced to the protected islet of Tintamarre, located in the heart of the RNN, which is home to several emblematic and endemic species.
The black rat (Rattus rattus) was introduced to Tintamarre Island during the colonial era. This small rodent is one of the most invasive alien species globally. In fact, it is present on more than 90% of the islands where it is one of the main factors in the erosion of biodiversity. Omnivorous, it feeds in Saint-Martin on the eggs of animals nesting on the islet, as well as small reptiles and the fruits and seeds of many sensitive plant species.
In this context, to preserve the unique biodiversity of the islet and so that tomorrow it can accommodate a project to reintroduce the Lesser Antilles Iguana (Iguana delicatissima), an action plan has been drawn up to manage the populations of black rats.
To achieve this objective, the association has been deploying, since July 2022 and until December 2023, autonomous lethal selective pneumatic devices (A 24) associated with photo traps. 150 traps will be successively installed on more than 450 plots spread over the entire area of ​​the islet (80 ha). To date, one third of the intervention site is the trapping site with an average of 500 triggering of the regulation devices counted every 15 days.
The operation thus shows encouraging results and the users of the site, in particular the campers, already testify to a significant reduction in the observations of rats. A sanitary cordon will be installed and maintained near the visitor landing places, behind the beach, to prevent any new arrivals.
In conjunction with regulatory operations, user awareness remains necessary in order to encourage good practices, such as the collection of picnic waste. To limit the availability of food resources for rats.
Awareness actions with schoolchildren are also implemented by the association. In 2022, more than 626 students were made aware of the problem of IAS and the need to intervene to manage them with the aim of preserving the natural heritage of the island.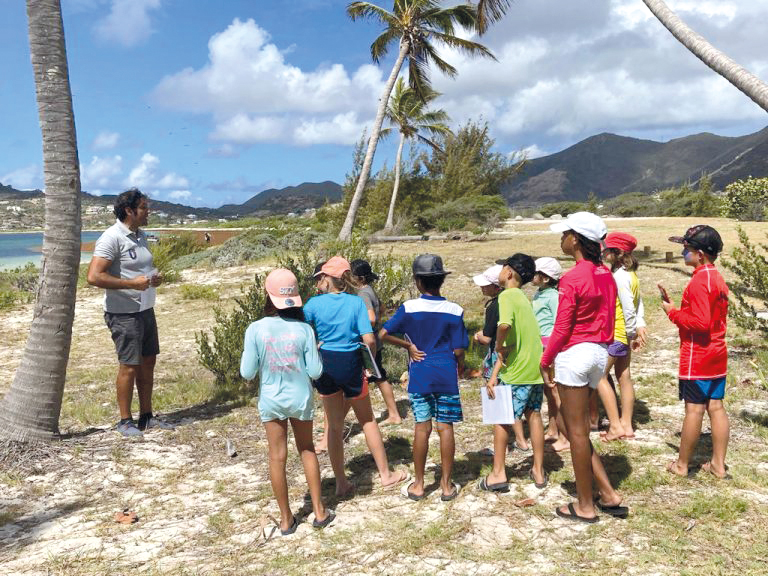 4,160 total views, 3 views today