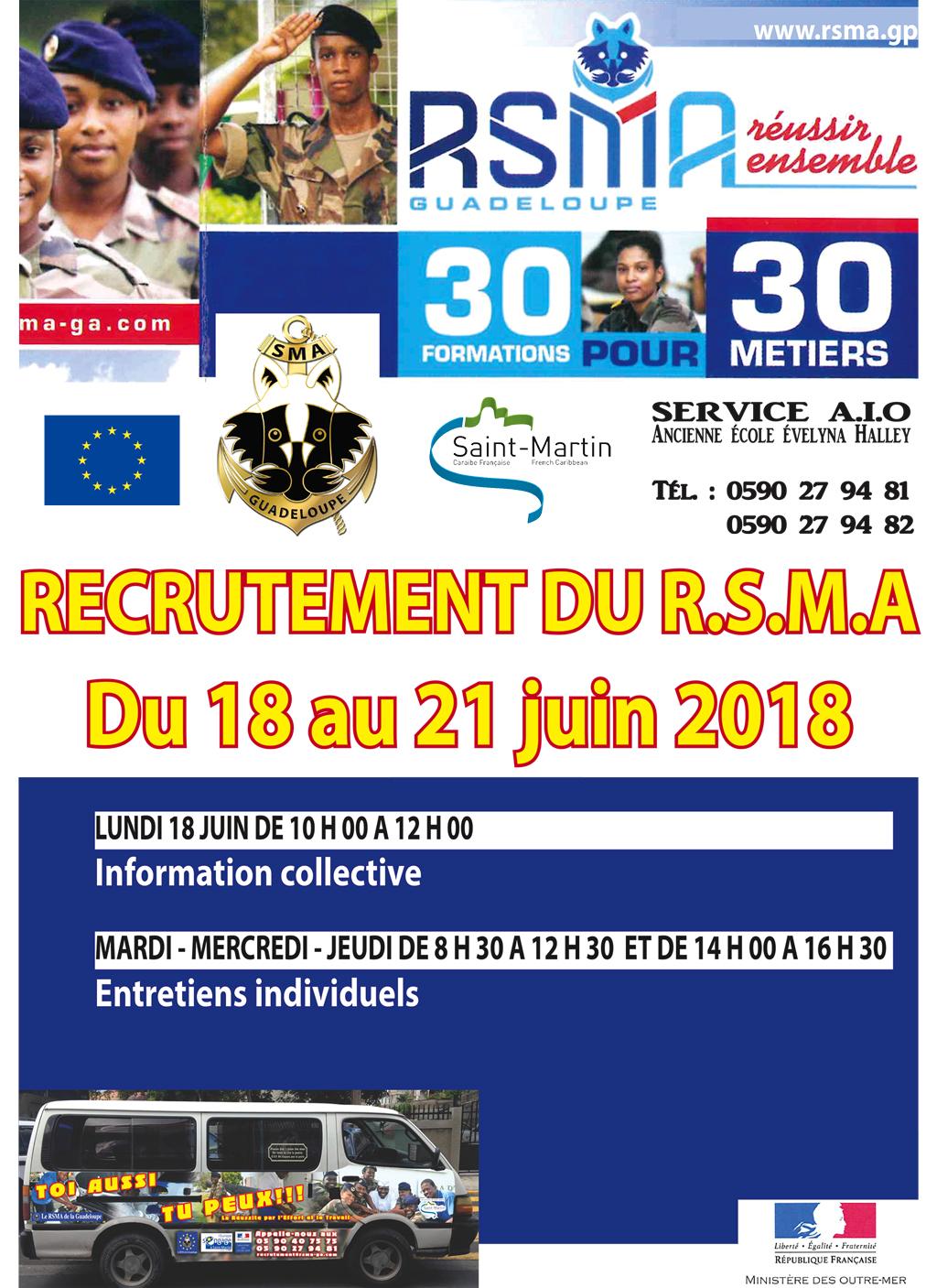 The RSMA will be present in Saint-Martin for recruitment sessions from Monday 18 to Thursday 21 June 2018.
Information meetings will be held at the AIO service of the Collectivity, former Evelyna Halley school in Marigot:
- Monday, June 18, 2018, from 10:30 a.m. to 12:00 p.m. for individual interviews.
- Tuesday 19, Wednesday 20 and Thursday 21 June 2018, from 8:30 a.m. to 12:30 p.m. and from 14 p.m. to 16:30 p.m. for collective information which will be followed by selection tests.
The Collectivity of Saint-Martin invites young people (18-25 years old) who are interested to come and learn and put together an application.
4,915 total views