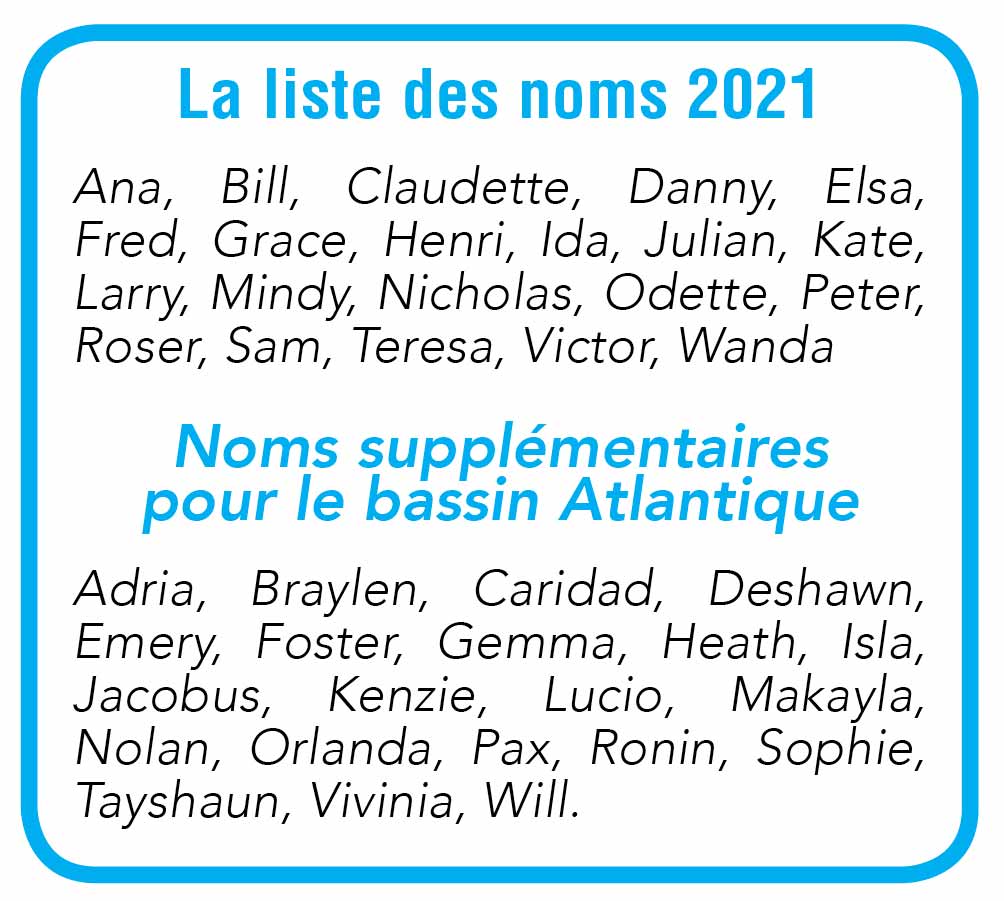 how they are named, what changes this season
"Storms (tropical cyclones) have started to be named to make them easier to identify in warning messages. These assets are particularly beneficial for the exchange of detailed information on storms between hundreds of widely dispersed stations, coastal bases and vessels at sea, "explains the World Meteorological Organization (WMO). Every year the phenomena are baptized with first names understandable in several languages ​​appearing on the lists.
Six lists were drawn up comprising 21 first names each. They are repeated cyclically every six years, the 2020 list was that of 2014, that of 2021 is therefore that of 2015. The male and female first names alternate.
"If a cyclone has caused many victims and / or caused significant damage, his first name is removed from the list by the Comitted from Hurricanes in the Region. It is then replaced by another of the same kind, starting with the same letter and if possible of the same linguistic origin (English-speaking, Spanish-speaking, French-speaking), "explains Météo France. This is how we will no longer find the first names David, Gilbert, Hugo, Irma, Katrina, Luis, Maria, Lenny, Sandy or Dean.
When the list of first names is exhausted, first names from the Greek alphabet are used. This has happened twice. "The first time was the record year of 2005, marked by several devastating hurricanes, such as Katrina, Rita and Wilma, whose names have all been withdrawn. It was thus necessary to have recourse to six names of the Greek alphabet. The second time, in 2020, a new record year, 30 tropical storms were named, nine of them with letters of the Greek alphabet, including the devastating hurricanes Eta and Iota, "comments WMO.
But this year, it was decided to no longer use first names from the Greek alphabet but to additional names.
1,707 total views, 4 views today