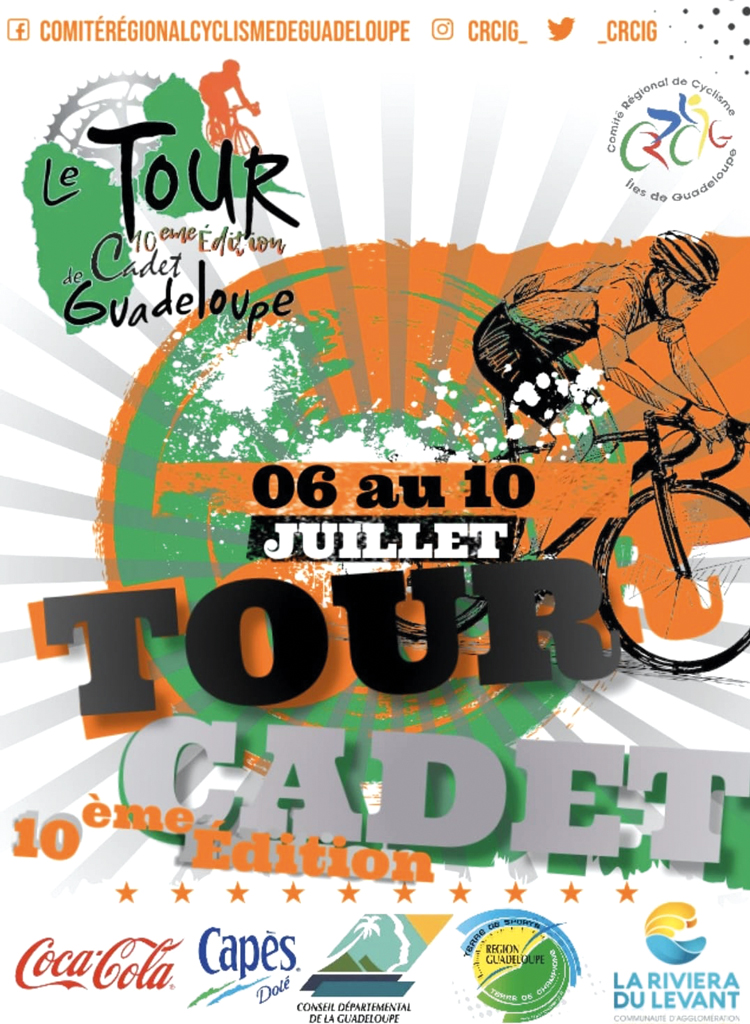 After very good performances at the Martinique Cycling Tour, the selection of Saint-Martin intends to confirm its current good arrangements during the Guadeloupe Cycling Tour which will take place from Wednesday 6 to Sunday 10 July.
The Saint-Martin delegation took off yesterday afternoon to be fully ready on D-Day, in this case today for the start of the 1st stage of the 10rd edition of the Guadeloupe Cycling Tour.
The selection of Saint-Martin will be made up of 7 riders including 6 cadets and Juliani Klaxton the minimal champion who has been upgraded to participate in the event.
There is no doubt that our young champions will be keen to carry the colors of Saint-Martin high on the roads of Guadeloupe! _AF
The selection of Saint-Martin will be composed of 7 runners and 3 attendants.
• The list of runners entered:
– GEORGE Kisean – Born on 25/07/2007
– LOUIS ISIDORE Phil Amadeous – Born on 22/03/2007
– CARTY Jahkim – Born on 12/09/2006
– BROOKS MERCEDES Edgar – Born on 17/08/2007
– KENNEDY HODGE Jahiem – Born on 03/07/2007
– BURGAN D'Andrey – Born on 02/05/2007
– CLAXTON VAN HEYNINGEN Juliani – Born on 22/09/2008 (minimally upgraded).
• Supervisors:
– GRELL Eddie – CARTY Patricio
– Edouard BELLECHASSE
683 total views, 3 views today