The event is important: the association Les Fruits de Mer has teamed up with the Saint-Martin writer Lasana Sekou for the production of "6 Poems", a trilingual book of poetry which will be distributed free of charge this Saturday in the presence of the author at the Amuseum Naturalis in Quartier d'Orléans.
From 9 a.m. to noon this Saturday, February 4, the magnificent Fruits de Mer duo awaits the public to discover this unique work which they will have the opportunity to have signed by Lasana Sekou in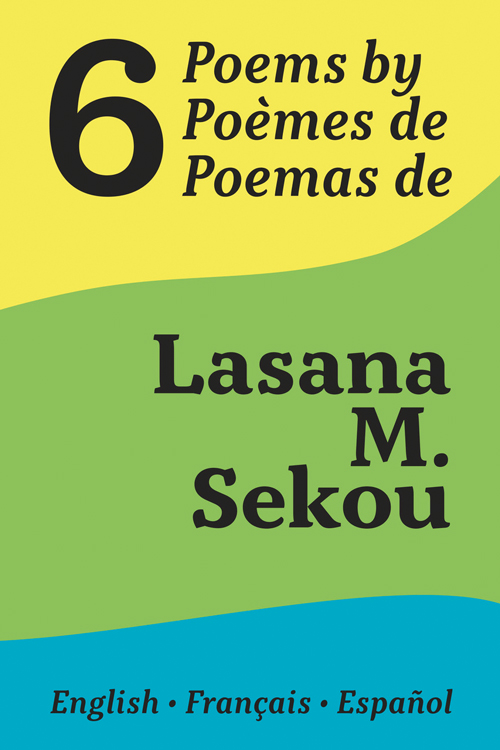 no one. Author of more than 20 books of poetry, short stories and essays, Lasana Sekou says "6 Poems is the result of St. Maarten's literature panels and poetry exhibits in the park that Mark Yokoyama, Jenn Yerkes and Les Fruits de Mer have initiated at Amuseum Naturalis. The association is known for its fascinating books for children and adults on the fauna of Saint-Martin from the land, the air and the sea". For Mark Yokoyama, Sekou's poetry has been a vital expression of St. Maarten culture and identity for the past 40 years. As for the book itself, the launch of "6 Poems" is part of the 32nd Black History Celebration, held annually across the island by the Conscious Lyrics Foundation. "We have selected poems on the themes of the island's past and present, its traditions, its elders, its art and its spirit. We have chosen to present them in French and Spanish, as well as in the original English, to make them more accessible to a greater number of people here," says Mark Yokoyama. A hundred copies will be distributed in schools, some of which will be organized this Saturday morning so that young people can exchange directly with the author and representatives of the Fruits de Mer association. The small volume of poems includes new translations by Alex Richards, Fabian Adekunle Badejo and Jocelyne Illidge. An exclusive exhibit in the Amuseum Naturalis Poetry Garden will also be unveiled this Saturday morning, showcasing the poems from the book in three languages.
A cultural event not to be missed. The "6 Poems" collection is already available for free download on lesfruitsdemer.com _Vx
5,358 total views, 3 views today