The health authorities of the Dutch side confirmed 127 new cases of covid-19 last week, the number of contaminations is on the rise since 101 cases had been recorded the week before. However, the average remains well below those observed, even at the beginning of September. As of the start of this month, 478 people have tested positive, bringing the cumulative number of cases since March 4 to 197.
Three deaths were reported last week, bringing the total number of people who died from covid in the Dutch part to 62. Since the beginning of September, 11 deaths have been deplored.
As of Friday, 112 people were placed in quarantine because they were identified as a contact case and 10 patients were hospitalized in Philipsburg.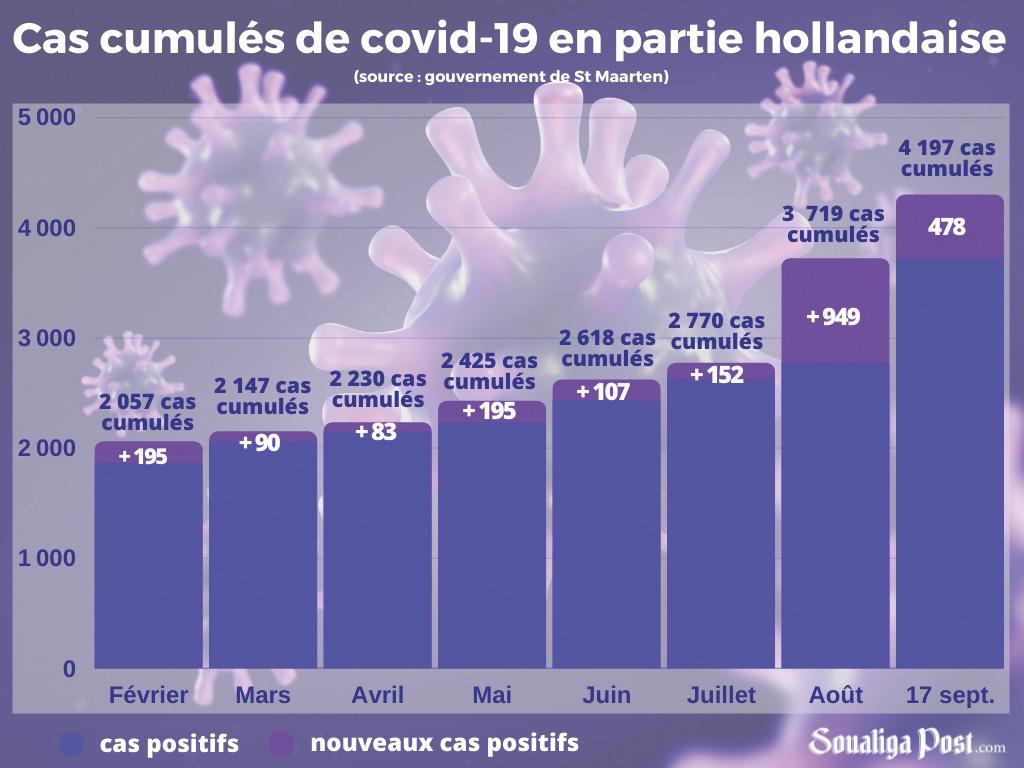 894 total views, 3 views today