Today is to take place the auction of one of the lands of the Beauperthuy estate, land whose ownership is claimed by the Webster family, which therefore opposes this sale.
So she decided to demonstrate yesterday by blocking the road with machines after the Hope Estate roundabout in the direction of Orient Bay.
This dispute had been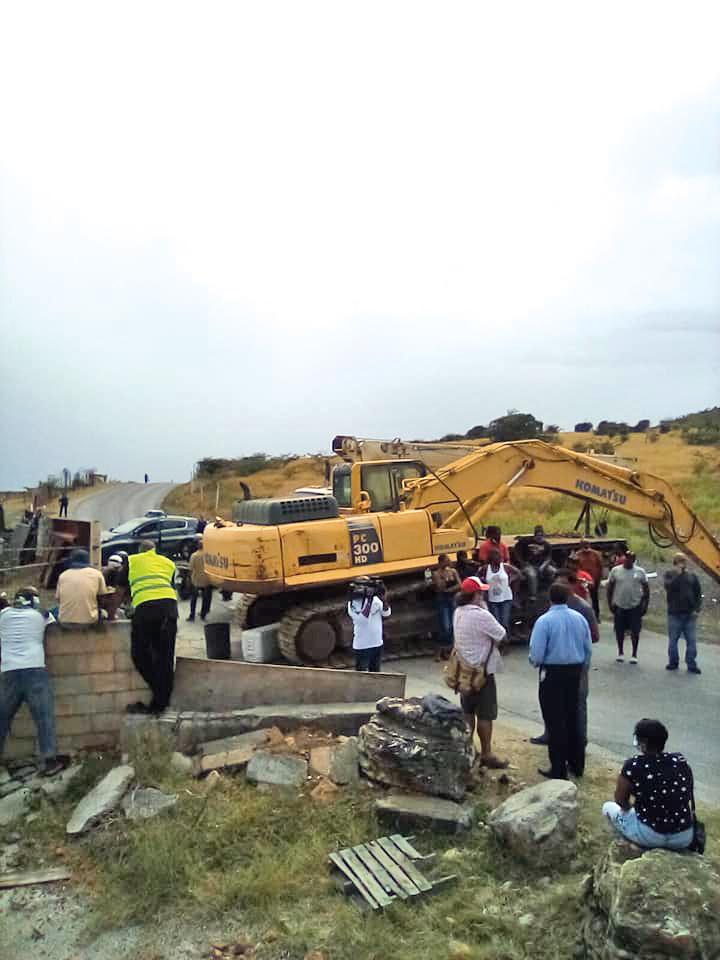 was mentioned at the beginning of September by the collective with the prefect but dates back several decades. In the early 1970s, heirs of Pierre Daniel Beauperthuy residing in France and the United States, disputed the inheritance shared with the descendants of Pierre Daniel Beauperthuy in Saint-Martin.
From procedure to procedure, the Court of Cassation agreed with the heirs of France and the United States.
In April 1987, the Court of Appeal of Fort-de-France thus ordered the division of the plots between the heirs and the auction of the undivided assets.
However, during this trial period, heirs sold land, in particular to the Webster family. Although these sales have been recorded at the notary, the plots concerned are sold at auction in compliance with the decision of the Court of Cassation. Hence the anger of the Webster family who are determined to have this sale canceled and the others that will follow.
At the beginning of September last year, during a meeting in the prefecture, the collective asked the prefect to intervene with the courts and made him understand that "if she made the wrong decision", there would be consequences for the territory.
The prefect replied that he could not put pressure on justice.
It is the same speech that the chief of staff of the prefecture held yesterday morning in front of the members of the Webster family while affirming to them that he understood the situation and its stakes. Julien Marie, however, asked them to unblock traffic so as not to disturb the island.
"It's blocked until tomorrow [Tuesday]. (…) I was born here, you are taking my childhood and you are telling me that I have to accept… no, no, sir, I am ready to die today," said a member of the Webster family told the chief of staff.
6,181 total views, 16 views today