Motorworld, Hyundai's exclusive St. Maarten / St. Martin and surrounding area launch the 2021 Hyundai Creta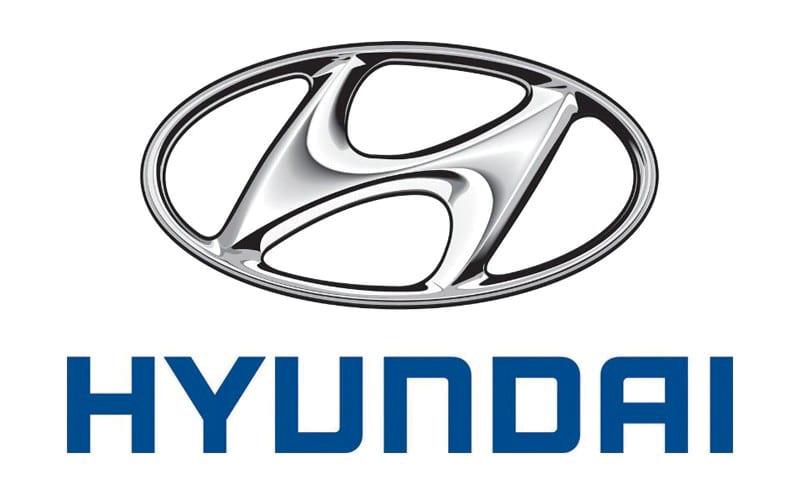 new generation in its range of illustrious models.
Dare to be different!
Masculine and modern with a difference, this is the new Creta style. The Creta's jewel-shaped headlights, oversized grille and other bold details dare to be different and push the boundaries of design. From all angles, the new generation Creta exudes supreme driving confidence, comfort and excitement, a feeling that intensifies when you press the start button.
Since the launch of the first model, the Hyundai Creta has become one of the best-selling vehicles on the island, and in the world, for its high-quality performance and clean design. Continuing this trend, the newly redesigned second generation Creta offers buyers a fresh take on the cross-over SUV, with more space, improved features and advanced technologies to meet the comprehensive needs of families, professionals. , entrepreneurs and young drivers, with exemplary driving experience.
"The new generation of Creta is fully equipped with highly advanced engines that deliver not only power but also cleaner emissions to deliver a superior driving experience with smooth performance," shares Tariq Amjad, General Manager of Motorworld Group . "This version of the Creta will definitely be a game-changer in the compact SUV segment in this region. It has been designed with great care and is unlike any other vehicle we have seen on the road; a truly modern car with a lot of versatility, and a solid and sporty design ".
Powerful, safe and efficient
Powerful and responsive, the new Creta's highly evolved powertrains make driving a pleasure. Gasoline engines are constructed from aluminum for weight savings and better fuel economy. They are fitted with dual overhead camshafts and dual variable valve timing for improved performance.
Hyundai has made significant improvements to the exterior and interior of the 2021 Creta, both in terms of size, styling and safety. With a length of 4 mm and a width of 300 mm, the exterior of the new Creta is respectively 1 mm and 790 mm larger than the old one.
In addition, the exterior of the Creta is now safer than before, thanks to a very high tensile steel body, built to give it exceptional impact resistance. The improved exterior quality extends to the interior, providing drivers with more space, convenience and comfort. The platform on which the new generation Creta has been built comprises a solid steel structure, which houses the engine and transmission in a robust but elegant design, which is complemented by an interior design designed for maximum comfort for the driver and all passengers. Two front airbags and an anti-lock braking system are part of the standard safety equipment.
Six driving modes with traction control for hills and slippery surfaces.
The new generation of Creta offers an amazing selection of 6 driving modes for your viewing pleasure and control.
1). Eco- for better energy efficiency.
2). Comfort - for a smoother ride and smoother shifting.
3). Sport- for a more stimulating driving experience.
By regulating left / right wheel slip control while adjusting engine torque and gear changes, the new Traction Control Mode automatically adjusts the Creta's front-wheel drive system to suit tough driving conditions, which is perfect for the hills of Saint-Martin, sand and slippery conditions.
4). Snow - When the roads are icy and snowy, this setting provides optimal traction to keep you moving safely and with confidence.
5). Mud - When the tires don't grip the road due to mud, this setting automatically applies the right amount of torque to the left and right wheels to reduce slip.
6). Sand - Driving on sand poses special problems, but the "Sand" setting reduces wheel slip to keep you out of trouble.
Made to stand out!
The Hyundai Creta 2021 New Generation was certainly made to stand out. Its masculine new look is accentuated by the bold rectangular grille latticework, which carries a larger and more striking H-logo, as well as distinctive dual-level headlamps.
The front of the 2021 Creta features a cascading chrome grille grille, characteristic of all models, which adds a much more rugged, masculine and sophisticated exterior appearance, complemented by a long bonnet with muscular pleats to emphasize the strength. of this new generation model. All 2021 New Generation Creta models are equipped with automatic headlights, which come on automatically at night and turn off when the ignition is switched off.
Motorworld is proud to present five (5) distinctive, eye-catching Creta trims. The Value (Eco), Advanced, Excellence, Prestige and Prestige Sport models - which are equipped with a 1,5L turbo engine and a 7-speed dual-clutch transmission.
The new, clean character lines of the flap hood also bring this new personality to life, dressed in a range of eight (8) exciting exterior colors to suit the taste, mood and lifestyle of the driver. From Polar White to Typhoon Gray, including Titanium Gray, Phantom Black, Lava Orange, Blackberry Red, Galaxy Blue and Deep Forest, the new Creta generation is available in a wide range of solid and two-tone colors. that range from exterior elegance to intimate interior style and comfort.
THE ULTIMATE SUV!
La Creta is truly the ULTIMATE SUV! Today, even safer and more secure than ever, all models of the new generation 2021 Creta come with the following many STANDARD features
• 8 "touch screen - Standard!
• ️ Android Auto / Apple Car Play- Standard!
• ️ Reversing camera and sensors - Standard!
• Smart Keyless Entry with Push-Button Start!
• Wireless smartphone with charging pad - Standard!
• LED headlights - standard!
Other features of top trim models:
• 8 BOSE sound system
• Panoramic sunroof
• ️ LED tri-beam headlights, LED tail lights
• Electric parking brake and automatic hold
• 17-inch, two-tone, diamond-coated alloy wheels
• Electrically operated two-tone leather seats
• Driving mode with traction control - Comfort, Eco, Sport, Snow, Mud and Sand
• Electric parking brake and automatic hold
• Tire pressure monitoring system
• Hill Assist Control, electronic stability control
• Refrigerated glove box
• ️ Anti-theft alarm system
In essence, the 2021 new generation Creta has been completely redesigned and designed to inspire respect. This sleek and robust model is fully equipped with many all-inclusive features and is offered from 275 euros per month. Fun-loving and hardworking, the newly redesigned Creta has everything you need in an SUV.
In addition, all Hyundai models are guaranteed for 5 years for greater peace of mind. Don't wait, contact Motorworld to get your next generation Creta 2021 today!
For more information, please contact :
Motorworld
223 Galisbay, Marigot 97150 St. Martin
Tel: (590) 590 52 88 01
www.motorworldgroupsxm.com
5,880 total views, 4 views today