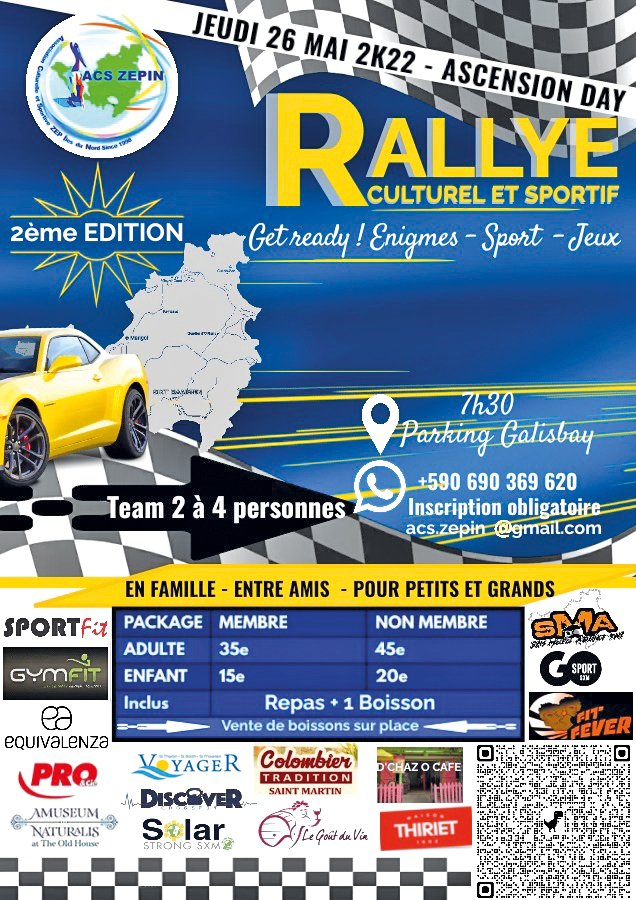 The ACS ZEPIN gives you an appointment this Thursday, May 26th on the occasion of the 2nd edition of its cultural and sporting rally where many challenges will be on the program of this day placed under the sign of conviviality.
The ZEPIN Cultural and Sports Association invites you to come with family, friends, or works council to its second cultural and sports rally which will take place on Ascension Thursday, May 26, 2022, in Saint-Martin / Sint Maarten .
This rally consists of solving puzzles about the history of the island, from its discovery in 1493 to the present day. Also, each team will play detectives by solving fun puzzles.
To make the excitement more thrilling, sports activities based on games of yesteryear will also be combined with this search for information on the heritage of Saint-Martin.
Registration is mandatory. For more information on the course of the 2nd edition rally on Saint-Martin/Sint Maarten, consult the Facebook page ACS ZEPIN Saint-Martin, and registration is done on 06 90 369 620.
4,246 total views, 7 views today